Green: the color of summer. The shadow alone symbolizes peace, tranquility, hope and harmony.
It must taste good too, right?
Lately, as I've been scrolling through social media, it seems like everyone is posting aesthetically pleasing photos of a pastel green frozen drink. The color alone makes me think of sunny days and happiness, instantly transporting me to an island paradise.
This Insta-worthy drink that's taking the world by storm is a matcha latte — a sweet, earthy-tasting drink that's quite refreshing at 100 degrees — although its origins date back hundreds of years.
What exactly is matcha? Powdered green tea leaves. Mix this with a little hot water, milk of your choice and ice and you have the drink of the summer. Matcha is said to have originated in China and became popular in Japan.
Eris Movahedi, owner of Tucson's Café Espressoul, a vegan mobile espresso bar and cafe, makes her flavorful matcha lattes with the best of the best: ceremonial-grade matcha, used in Japanese ceremonies. It uses the youngest green tea leaf, which means it contains the highest amount of chlorophyll, Movahedi said. The more chlorophyll, the better, she says.
To make an Espressoul matcha latte, Movahedi whisks the matcha with a tiny bit of hot water, adds flavorings like vanilla or blueberry-lavender, then pours in the desired plant-based milk. Depending on the customer, the drink can be served hot or cold.
Matcha can come in a variety of flavors and forms, from a matcha drink to strawberries or even pastries and ice cream. Movahedi said the cool thing about matcha is its flexibility.
Because she comes from a family of chefs, Movahedi likes to experiment with flavors. Just by scrolling through Espressoul's Instagram, you can see that the cafe offers matcha lattes with flavors like coconut banana, caramel, and raspberry cream. In fact, Movahedi said she came up with the blueberry-lavender matcha latte after a customer asked for a drink inspired by the purple T-shirt they were wearing.
The key to a perfect matcha latte is love, Movahedi said. Beyond love, she said finding the perfect balance of flavors is the way to turn matcha haters into fans.
"They often said, oh, I once had matcha and I hated it. I'm like, OK, if you let me, I'll do it for you and if you don't like it, I'll change it for you," Movahedi said. "Not once in three years of activity have I seen anyone change their matcha. So if you have balanced flavors, you can easily create something that everyone will like.
Besides tasting great, matcha is also packed with antioxidants and can be an alternative for those who don't drink coffee. Movahedi said matcha can give people "natural focus throughout the day" without feeling jittery.
If you want to enjoy your own pastel green drink — or even a matcha-infused snack — below are a few places in Tucson to get your matcha fix.
Espressoul Coffee
Espressoul Café offers various matcha lattes and smoothies. The creamy blueberry lavender latte features a perfect balance of blueberry and matcha flavors, tasting a bit fruity. To this day, I still can't stop thinking about that latte.
The cafe also offers a matcha-pineapple smoothie which can be a nice option for those who aren't sure about matcha yet. The pineapple flavor gives the drink a tropical taste that made me feel like I was on a sandy beach somewhere.
Check out Espressoul's Instagram page for their weekly schedule.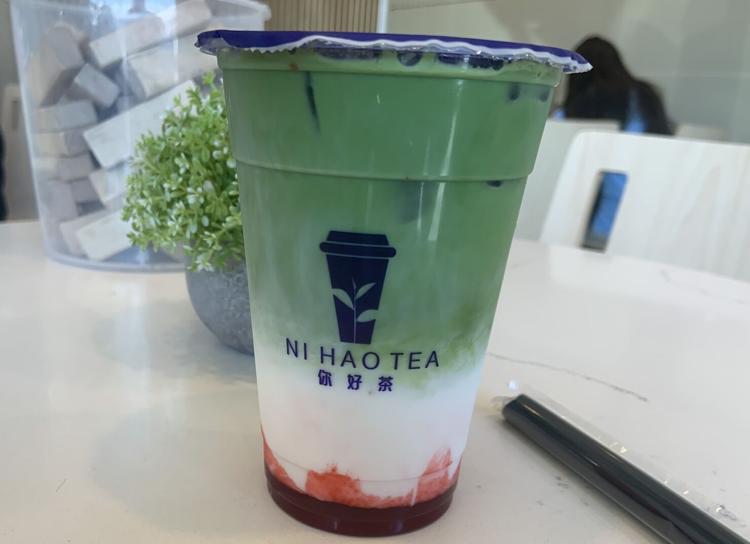 Ni Hao Tea
Strawberry and matcha go together like peanut butter and jelly. Ni Hao Tea uses strawberry puree to spice up a regular matcha latte, creating the perfect combination of sweet and earthy flavors. The strawberry puree adds a nice touch to the drink without overpowering the matcha flavor or being too sweet. Like Espressoul, Ni Hao Tea uses ceremonial grade matcha and there is an option to add boba.
Location: 4726 E. Broadway; 2800 N. Campbell Ave.
Hours: 11 a.m. to 9 p.m. every day.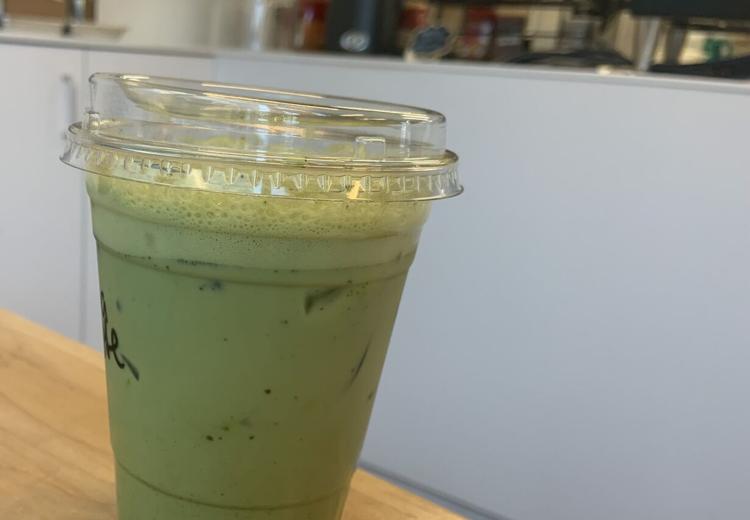 HeeMee Café + Bakery
If you want a matcha latte without all the fluff, HeeMee is the place to be. They offer the classic matcha latte with a natural flavor that's not too bitter or too sweet. If you're lucky and beat the crowds, you might be able to score a matcha pastry from their candy crate (we spotted matcha-inspired cream cakes, cheesecakes, cookies, and muffins).
Location: 20 E. Congress St.
Hours: 8:00 a.m. to 1:00 p.m. Tuesday to Friday; 9 a.m. to 2 p.m. Saturday.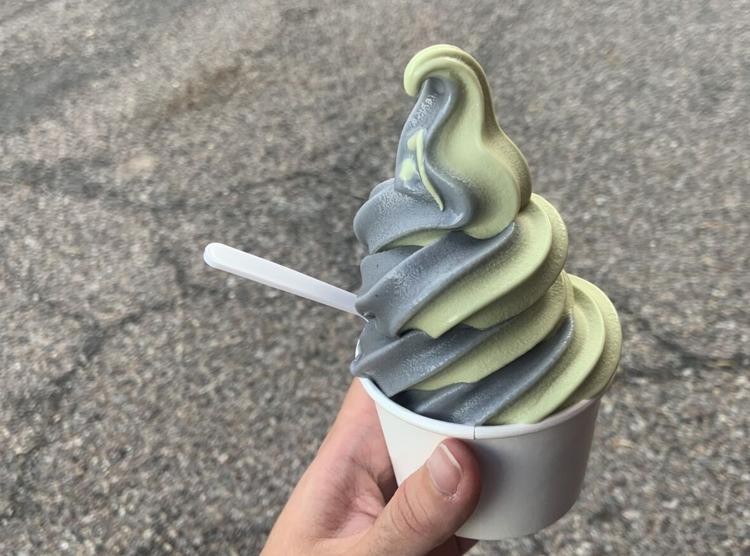 Ceres (and other ices)
Ceres isn't just a pasta restaurant: they're constantly adding new, creative ice cream flavors to their menu. Recently, Cérès offered a swirl of black sesame and matcha. To my surprise, the black sesame was sweeter than the matcha and had a slight nutty taste. Mixing this with the earthy flavor of matcha results in a silky ice cream with a subtle sweetness. Ceres' ice cream flavors change weekly, so keep an eye on their Instagram to see when matcha makes a return. (Pro tip: Matcha ice cream is currently on Frost's September flavor list.)
Ceres also makes good old-fashioned matcha lattes. I tried one with vanilla flavor, which was reminiscent of vanilla ice cream.
Location: 77 W. Washington St.
Hours: 11 a.m. to 3 p.m. Wednesday to Saturday.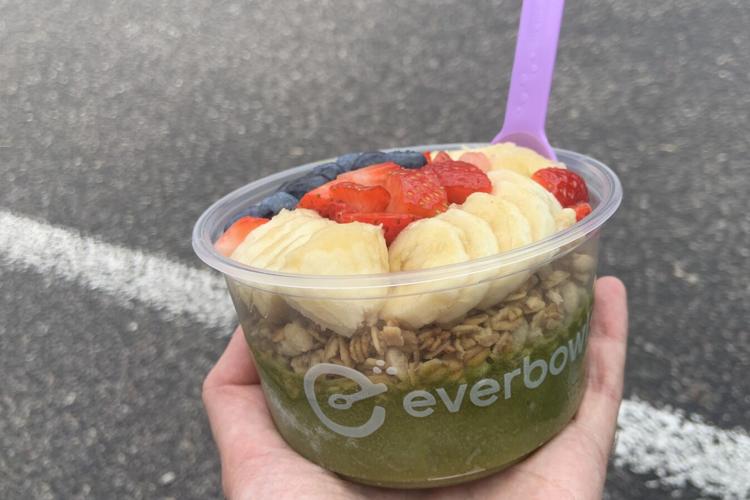 Everbowl
Who knew an acai bowl could actually become a matcha bowl? If you're not in the mood for acai, superfood chain Everbowl also offers the green matcha blend as a base for its bowls. This delicious take on the traditional recipe tastes like eating a sweet matcha smoothie. Pairing the base with granola, strawberries, and blueberries made a delicious breakfast that left me energized and ready to take on the day.
Location: 5635 E. River Road
Hours: 9 a.m. to 7 p.m. Monday to Saturday; 10 a.m. to 6 p.m. Sunday.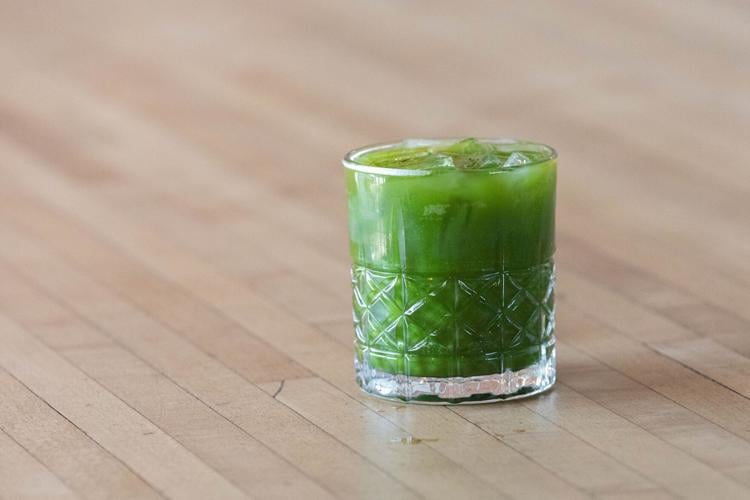 Presta Roasters
As part of the seasonal menu, Presta coffeeshop offers The Mirage, a matcha drink with guava, lime, pineapple juice and coconut water, sprinkled with dried passion fruit. This drink was like nothing I had ever tried. From the first sip, I was hit in the face with so many tropical flavors that I was once again transported to a beach paradise. The drink is lighter compared to a typical matcha latte and is a refreshing change of pace. This drink definitely tastes like summer in a cup.
The fall menu releases September 22, so try The Mirage while you still can!
Hours: 7 a.m. to 4 p.m. every day.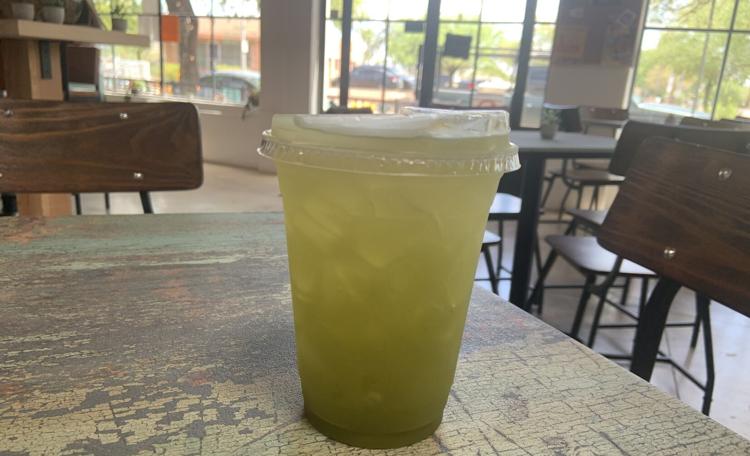 Screw Bean Brewing
Just like strawberries, lemonade and matcha are another top-notch combination. The matcha lemonade — the citrus added both sweetness and tang — at Screwbean Brewing reminded me of a Starbucks refreshment, but better. This drink would be the perfect pick-me-up for anyone battling 100 degree heat.
Location: 103 N. Park Ave.
Hours: 8 a.m. to 10 p.m. Monday to Friday; 11 a.m. to 10 p.m. Saturday; 11 a.m. to 7 p.m. Sunday.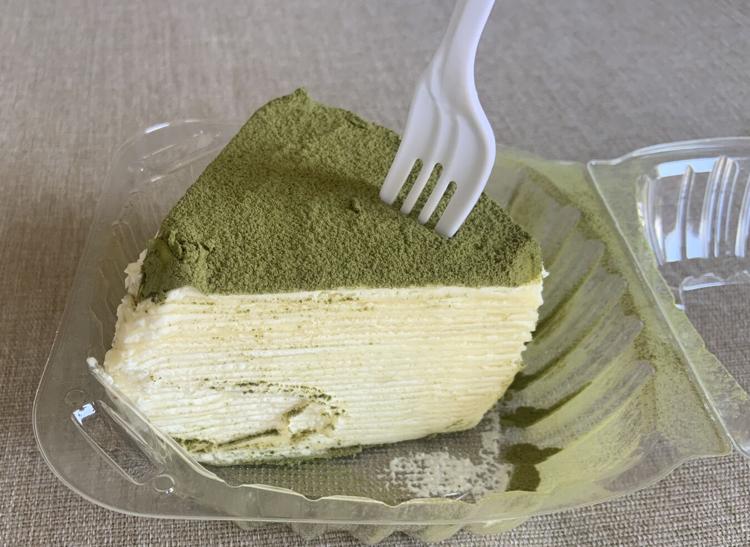 Nomico Healthy Dessert
Matcha powder is usually mixed with water and milk to make a latte, but at Nomico they use matcha powder to top a crepe cake. Matcha Mille Pancake Cake combines the strong flavor of the powder with layers of fluffy frosting and savory pancakes. This semi-sweet cake is perfect for those who want a light dessert and will satisfy matcha lovers everywhere.
Location: 595 E. Wetmore Road
Hours: 12:30 p.m. to 8:45 p.m. Wednesday to Monday.
Bing Boba Tea
Add boba to spice up a regular matcha latte. At Bing's Boba Tea, you can add boba to their matcha milk teas, bringing a fun twist to the classic drink. Those who like their matcha on the sweeter side, Bing's is the place to be. (They also have matcha granitas!)
Location: 2510 N. Campbell Ave.; 2040 West Orange Grove Road
Hours: 11 a.m. to 10 p.m. Monday through Saturday, 11 a.m. to 9 p.m. Sunday at the Campbell location; 11 a.m. to 8 p.m. Sunday through Thursday, 10 a.m. to 9 p.m. Friday through Saturday in Orange Grove.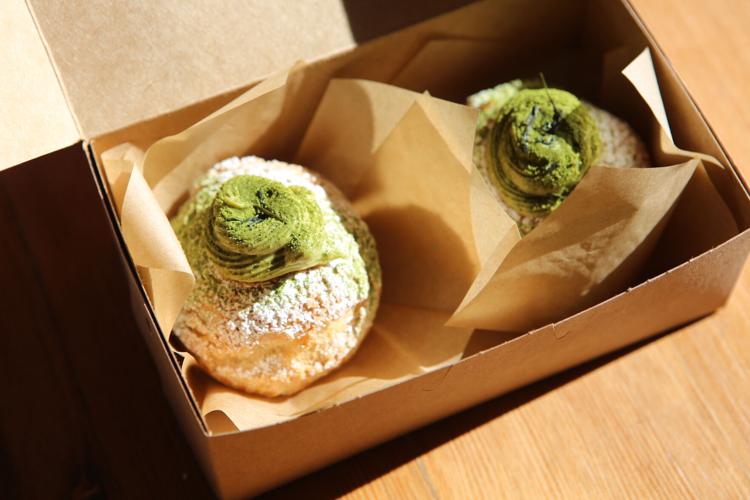 Okashi ice cream and sweets
Home baker Dean Blair appears at events around Tucson with his ice cream and sweets. My colleague Ellice Lueders says her matcha cream puffs are light and not too sweet, from crust to cream. Okashi makes some of her favorite pastries in town. In the past, its rotating menus have also included vegan matcha ice cream and matcha truffles.
Check out Okashi's Instagram page to see where he'll be next.
Jamie Donnelly covers the courts for the Arizona Daily Star. Contact her by email at jdonnelly@tucson.com
Delaware
Not all news on the site expresses the point of view of the site, but we transmit this news automatically and translate it through programmatic technology on the site and not from a human editor.