USA
World News
World Athletics to ban transgender female athletes from women's competitions
World Athletics announced its decision on Thursday to exclude transgender female athletes who have gone through male puberty from world ranking competitions.
The international governing body for athletics and other running-related sporting events said its decision would have no consequences for athletes at this time as there are no transgender athletes competing international.
"World Athletics has conducted a period of consultation with various stakeholders during the first two months of this year, including member federations, the World Academy of Athletics Coaches and Athletes' Commission, the IOC as well as representative groups transgender people and human rights," the organization said.
"It became apparent that there was little support within the sport for the option that was first presented to stakeholders, which required transgender athletes to maintain their testosterone levels below 2.5. nmol/L for 24 months to be eligible for international competition in the female category.
CLICK HERE FOR MORE SPORTS COVERAGE AT FOXNEWS.COM
"In terms of DSD regulations, World Athletics has over 10 years of research and evidence of the physical benefits these athletes bring to the women's category.
"However, there are currently no transgender athletes competing internationally in track and field and, therefore, no track and field specific evidence of the impact these athletes would have on the fairness of female competition in track and field.
"Under these circumstances, the Board has decided to prioritize the fairness and integrity of women's competition over inclusion."
World Athletics chairman Sebastian Coe says the rules won't last forever.
"We're not saying no forever," he said via the BBC.
World Athletics said further studies would be conducted to consider the inclusion of transgender athletes in sport.
EX-NCAA SWIMMER STILL DISTURBED BY LIA THOMAS WHO REACHES 500 FINALS IN 2022 CHAMPIONSHIPS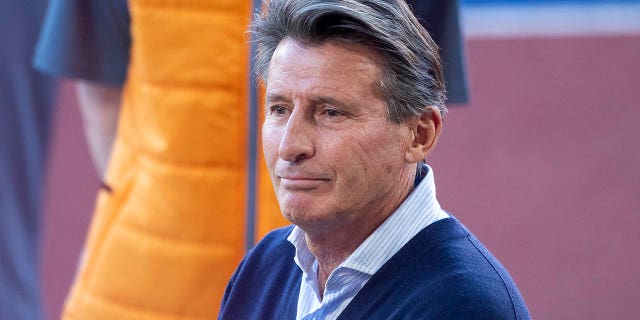 "However, the Council has agreed to set up a working group for 12 months to further examine the issue of transgender inclusion," the organization said.
"This task force will include an independent chair, up to three board members, two athletes from the Athletes' Commission, one transgender athlete, three representatives from member federations and representatives from the World Athletics health and science department.
"Its mandate will be to consult specifically with transgender athletes to learn their perspective on competition in athletics; to review and/or commission additional research where research is currently limited; and to make recommendations to the Council."
Coe added in the World Athletics statement that the decision would be guided by science.
"Decisions are always difficult when they involve conflicting needs and rights between different groups, but we continue to believe that we must maintain equity for female athletes before any other consideration," Coe said. "We will be guided in this by the science around physical performance and the male advantage which will inevitably develop over the next few years. As more evidence becomes available, we will reconsider our position, but we believe that the integrity of the women's category in athletics is paramount."
USA CYCLOCROSS CHAMPION REVEALS SHE HAS RETIRED FROM SPORT FOLLOWING EMERGENCE OF TRANSGENDER ATHLETES IN WOMEN'S SPORT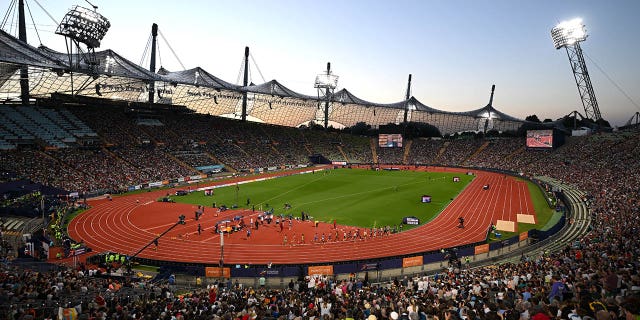 For athletes considered to have DSD – differences in sex development – ​​World Athletics has also issued guidelines.
The body said it had more than 10 years of study to make its decision about DSD athletes.
"For DSD athletes, the new regulations will require all affected athletes to reduce their testosterone levels below a limit of 2.5 nmol/L for at least 24 months in order to compete internationally in the women's category in no any event, not just events that have been restricted (400m to one mile) under previous regulations.
"The principle of restricted events has been removed from the regulations.
"Interim arrangements will be introduced for affected athletes who are already competing in what were unrestricted events (distances under 400m and over one mile, plus field events). These arrangements include a requirement to remove their rate of testosterone below 2.5 nmol/L for a minimum of six months, before they are eligible to compete again.
CLICK HERE TO GET THE FOX NEWS APP
"The six-month period is in line with previous regulations, which required six months of testosterone suppression (below 5 nmol/L) for DSD athletes to compete in restricted events. The interim provisions do not apply to previously restricted events (400m to one mile) where two years of testosterone suppression will be required before the affected athlete is eligible to compete."
Fox
Not all news on the site expresses the point of view of the site, but we transmit this news automatically and translate it through programmatic technology on the site and not from a human editor.