USA
World News
Why a US zoo apologized to New Zealanders for a kiwifruit petting video
Zoo Miami has apologized for its "kiwi encounters" after facing backlash from New Zealanders. Image Courtesy: Twitter/@zoomami
A video of a "kiwi encounter" organized by a zoo in the United States has caused an outcry in New Zealand. The images which have been widely shared on social media have angered New Zealanders and led Zoo Miami to issue an apology for "offending a nation".
New Zealand's Prime Minister and the country's Department of Conservation also commented on the matter.
But what happened at the American Zoo that caused such outrage in the island nation? Let's take a closer look.
Related Articles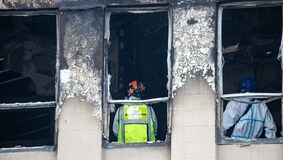 New Zealand police arrest and charge man with arson in connection with hostel fire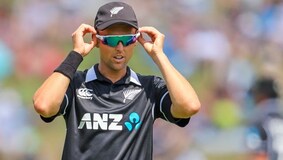 Will be surprised if Trent Boult doesn't play World Cup in India: Outgoing CEO of New Zealand Cricket
'Mistreated Kiwi'
Video showing visitors petting Paōra, a male kiwi, and keeping him awake with artificial lighting went viral on Tuesday (May 23). According BBCthe bird looked "visibly agitated" as it was handled by visitors, and sometimes even tried to hide in dark surroundings.
Kiwi, New Zealand's national bird, is a nocturnal species.
Prior to the backlash, Zoo Miami was offering visitors to pet the flightless bird for just over US$20, reports Business Insider. Paōra was the first kiwi to hatch at Zoo Miami in 2019 as part of a breeding program to ensure the bird species' survival, according to reports.
As the video spread on special media, it raised concerns in New Zealand over the treatment of the bird by Miami Zoo staff.
For US$23.36, Zoo Miami will let you disturb an endangered nocturnal kiwi by forcing it into artificial lighting and allowing you to touch it.

I am so upset with the well being of this kiwi. @docgovtnz – please do something to save this kiwi. pic.twitter.com/7zkaqgHgrY

— Holly (@HollyNeillNZ) May 22, 2023
An online petition titled "Save this Abused Kiwi" highlighting the alleged abuse has garnered more than 12,000 signatures.
"He has been tamed and subjected to fluorescent lighting four days a week, handled by dozens of strangers, stroked over his sensitive whiskers, teased and paraded around like a toy," the petition reads.
"Kiwis are nocturnal animals, which should be kept in appropriate dark enclosures and handled as little as possible. The best practice manual for kiwis states that they should not be handled often or taken out of their burrows to be held by the public," he added.
As the case escalated, the New Zealand government's Department of Conservation said in a tweet that it would "discuss the situation with the American Association of Zoos and Aquariums to" address some of the concerns raised in housing and management".
New Zealand Prime Minister Chris Hipkins also praised his country's response. "It shows that Kiwis are very proud of our national bird when they are abroad, and they take action if they see kiwis being mistreated," Hipkins told reporters, according to CNN.
READ ALSO: Panda Politics: Why do US zoos send bears back to China?
'Big mistake'
Following the controversy, Miami Zoo communications director Ron Magill said New Zealand Radio (RNZ) that the meeting with paying visitors had not been "well-designed" and was a "big mistake".
"I am embarrassed that we are in this position. It was not well thought out when they came up with this plan. The thought was "Well, since the bird is eating and looking very healthy and doing well, that's something we might be able to do," Magill said. RNZaccording Business Insider. "We were wrong."
Zoo Miami said in a statement that it was "deeply sorry" and would no longer be offering the Kiwi Encounter. He also admitted that the move was "not well thought out in terms of the national symbolism of this iconic animal and what it represents to the people of New Zealand".
On behalf of everyone at Zoo Miami, please accept our most sincere apologies for the stress caused by a video depicting the handling/housing of "Paora", the Kiwi. Effective immediately, Kiwi Dating will no longer be offered.

Full statement: https://t.co/1PnzLs2jIX pic.twitter.com/887nvjqNQC

— Zoo Miami (@zoomiami) May 23, 2023
"It is particularly painful for all of us to think that anything that happened with Paora here at Zoo Miami would be offensive to one of New Zealand's wonderful people," the zoo's statement said. USA today.
"Plans are currently underway to build a special habitat for him that will continue to provide him with the shelter he needs while respecting and supporting his natural instincts," the zoo added, according to CNN.
"It will be developed in such a way that we can teach our guests about the amazing kiwifruit without any direct contact from the public," the statement said.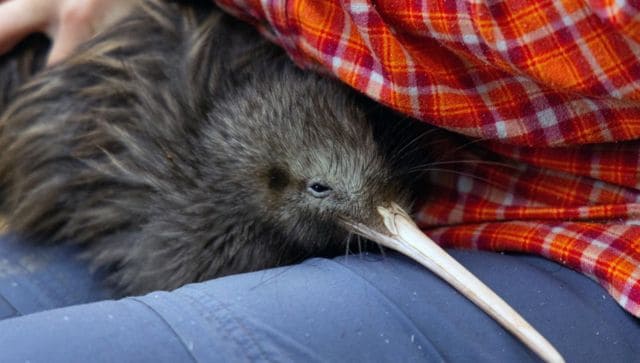 Prime Minister Hipkins thanked the American Zoo for acknowledging public concerns. "They recognized that what they were doing was not appropriate, or was not right, or was not right, for the kiwi," Hipkins said at a press conference, according to BBC.
endangered bird
Kiwis are endangered and there are only around 70,000 of these birds left in New Zealand, BBC reported citing the country's Department of Conservation.
Several conservation efforts have been undertaken to raise awareness, with the New Zealand Department of Conservation initiating the Kiwifruit Recovery Plan in 1991.
According to the New Zealand Department of Conservation website, "Kiwifruit are an important national icon, equally cherished by all cultures in New Zealand. The kiwi is a symbol of the uniqueness of New Zealand wildlife and the value of our natural heritage. The bird itself is a taonga (treasure) to the Maori, who have strong cultural, spiritual and historical associations with the kiwifruit".
New Zealanders, nicknamed Kiwis after the bird, are particularly protective of the animal.
With contributions from agencies
Read all Latest news, New trends, Cricket News, bollywood news,
India News And Entertainment News here. Follow us on Facebook, Twitter and Instagram.
firstpost
Not all news on the site expresses the point of view of the site, but we transmit this news automatically and translate it through programmatic technology on the site and not from a human editor.