A reshuffle of Boris Johnson's cabinet is underway. Here's what we know so far about who's in and out of key positions.
Dominique raab
From Minister of Foreign Affairs to Deputy Prime Minister, Lord Chancellor and Secretary for Justice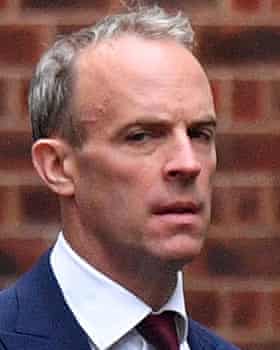 A true supporter of Brexit, Raab has been closely involved in the Vote Leave campaign. He ran for management in 2019, but ultimately put his weight behind Boris Johnson and has since been seen as loyal and trustworthy by the No.10.
When the Prime Minister was hospitalized with Covid last year, Raab replaced him and acted as a key member of the 'quad' – along with Michael Gove, Rishi Sunak and Matt Hancock – who made critical decisions regarding the day-to-day race of government.
In a dramatic press conference, Raab revealed the gravity of the situation, saying he was sure the prime minister "would get away with it".
However, despite being a safe pair of hands during the pandemic, Raab is widely regarded in Westminster for botching the Foreign Office's role in the Kabul airlift, including pursuing a family vacation to Crete as the Taliban were advancing.
He said the crisis was the result of long-term failures of intelligence and strategy, but the row sparked a wave of leaks within the Foreign Office over its allegedly domineering management style.
Absent: Gavin Williamson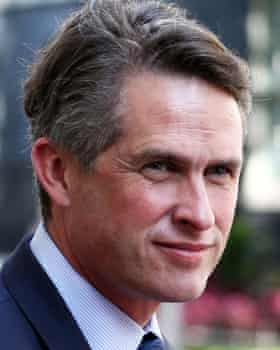 Gavin Williamson's demotion from education secretary has been so well publicized that the main surprise in Tuesday's news is that it has taken so long.
In office since 2019, Williamson has indeed served as a political shield for Boris Johnson against Covid-related failures at schools and universities, including the A-levels fiasco in 2020 when Williamson and his department ignored months of warnings about problems with an algorithm to assign marks in the absence of exams, to change course amid outrage at the perceived unfairness of the results.
Since then, predictions of his demotion or dismissal had come almost every week, and many believed he was largely retained to usher in another set of disrupted summer exams.
A member of Parliament for South Staffordshire since 2010, Williamson has managed to combine a string of high profile roles and high level political patronage with a somewhat awkward public image, cemented by his confident claim in an interview last week that he had met footballer Marcus Rashford, only to make it clear that it was another black sportsman, rugby player Maro Itoje.
Williamson's rise began under Theresa May, who appointed him chief whip in 2016. He enthusiastically embraced the dark arts elements of the role, very publicly keeping a living tarantula on his desk. He was considered a very effective chief whip, someone who understood the politics of the Conservative Party, and was promoted in May 2017 to become Secretary of Defense.
This role seemed less suited to Williamson – he was widely mocked for saying that Russia should 'go and shut up' – and it suddenly ended and collapsed when May sacked him for disclosing National Security Council discussions over Huawei's involvement in the UK's 5G network, which he denied.
That would be enough to permanently sink most careers, but Williamson was a full member of Johnson's campaign to succeed May as Tory leader and was rewarded by being appointed education secretary.
It's fair to say that Williamson in his role didn't particularly impress the education industry, even before the exams debacle. Now he – and Williamson – must wait and see what comes next.
Absent: Robert Buckland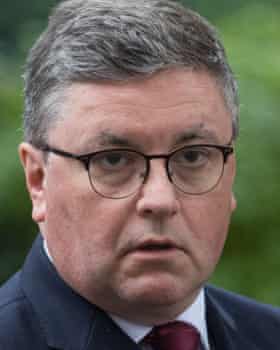 Robert Buckland revealed he was fired from his post as justice secretary, tweeting: "I am deeply proud of all that I have accomplished. Until the next adventure. It is widely believed in Westminster that he was sidelined to allow Dominic Raab to take the post.
A former campaign activist, Buckland has always come across as an unlikely member of a Johnson cabinet, but the South Swindon MP had earned the respect of the bench during his two years in the post.
He recently oversaw a review of the judicial review process, the conclusions of which were perhaps more balanced than some might have liked to see in Issue 10, and was also said to have been skeptical of Johnson's decision to increase the national insurance contributions to pay health and social.
Absent: Robert Jenrick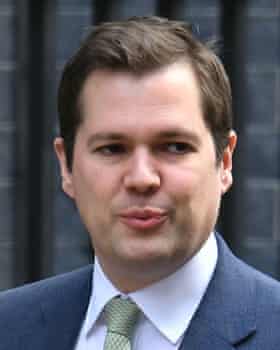 Communities and housing secretary throughout the Johnson era so far, Robert Jenrick had previously held on to his post despite controversies that would have sunk many ministers in earlier eras.
The most notable of these came after it emerged Jenrick sat next to former press mogul Richard Desmond at a Tory fundraising event and Desmond showed him a public relations video for the 44-story building he was developing in east London.
Two months later, Jenrick quashed the local council and the government's Planning Inspectorate to approve the £ 1bn development. It did so the day before a community tax went into effect, providing £ 45million to the council, Tower Hamlets, to be spent on local infrastructure. The council challenged the decision in court and Jenrick backed down, conceding a potential for bias.
Jenrick, who has represented Newark in Nottinghamshire since winning a by-election in 2014, has been criticized for his local ties. The former lawyer owns two properties in London, as well as Eye Manor, a Grade I listed house in Herefordshire, and locals have complained that they don't see him as much as they would like.
Absent: Amanda Milling, Conservative Party Co-Chair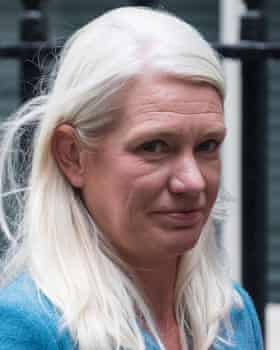 One of the less prominent participants in Wednesday's reshuffle, Amanda Milling entered cabinet after serving as a modest junior whip in February 2020, when she was named Conservative Party co-chair alongside Ben Elliot .
In the role, Milling was significantly less controversial than Elliot, who faced lobbying allegations related to her business role, but she was also seen as largely disappointing.
The 46-year-old former market researcher, who keeps a photo of Margaret Thatcher above her desk, has been a Member of Parliament for Cannock Chase in Staffordshire since 2015. She supported the continuation of the Brexit referendum, but then supported Boris Johnson to succeed Theresa May. as leader of the conservative party.
It seems likely that she will return in the relative darkness of the backbenchers.