[ad_1]

The US Navy announced Thursday that it is preparing to fire sailors who refuse COVID-19 vaccinations as mandated by the Pentagon, and military personnel who recover from their non-compliance run the risk of losing some of their benefits. 'veteran.
The Navy sent a press release noting that Nov. 14 is the deadline for serving sailors to get either their second injection of a two-dose vaccine or the only injection of a one-dose vaccine. Reservists have until December 14.
AN ARMY OFFICER Resigns from his mandate on the BIDEN vaccine, "MARXIST HOLD OF THE ARMY"
Sailors who do not have an exemption pending or approved within the set deadlines will face administrative actions and "those separated only for refusal of vaccine will not receive less than a general discharge under honorable conditions", indicates the Navy statement, adding: "This type of discharge could result in the loss of some veterans benefits.
The Navy said it "may also seek reimbursement of applicable premiums, special premiums and incentives, as well as the cost of training and educating military personnel refusing the vaccine."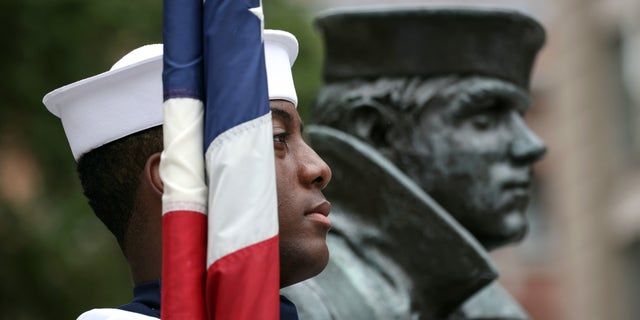 RON JOHNSON THINKS LETTER TO BIDEN, THE DOD QUESTIONING MILITARY VACCINE MANDATES
"Sailors must be ready to perform their mission at all times, in places around the world, including where vaccination rates are low and disease transmission is high," the Navy said. "Vaccinations are of paramount importance to protect the health of the force and the combat readiness of the fleet."
The Navy says 98% of its active duty members are already vaccinated against the coronavirus.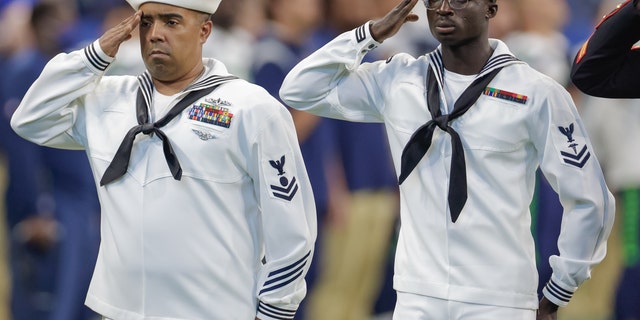 CLICK HERE TO GET THE FOX NEWS APP
The Defense Ministry announced in late August that all members of the armed forces must be vaccinated against COVID-19, just days after the Food and Drug Administration fully approved the Pfizer-BioNTech vaccine.
President Joe Biden demanded that all federal employees be fully vaccinated by November 22 and that all federal contractors have a fully vaccinated workforce by December 8. He also asked OSHA to issue an upcoming regulation ordering all U.S. companies with more than 100 employees to require their workers to be vaccinated or to undergo weekly coronavirus tests.
[ad_2]