USA
World News
US Army plans to fit assault rifles and LMGs to AI-powered robot dogs
The US military is considering fitting machine guns to its robot dogs and giving them some AI capabilities. The idea is to send these dogs into areas subject to heavy fire. An operator will remotely help the dog navigate and designate a group of targets, while the dog chooses when to run them.
In a development that could give some people nightmares, the US military plans to give some of its robot dogs AI capabilities, and also plans to add firearms.
If all goes according to plan, the US military will soon have robot dogs with AI and weapons such as AR-15s, SCARs or even a back-mounted LMG, which they can then shoot at will.
According to a report by Military.com, a US military spokesman said the military branch is working on the idea of ​​equipping remote-controlled robot dogs with advanced rifles as part of its exploration of future combat possibilities. They will then give the dogs AI abilities that allow them to choose their targets and aim.
Related Articles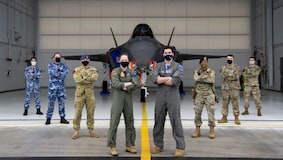 'Sanskaari AI': US Army AI is better because of Judeo-Christian values, says US Air Force General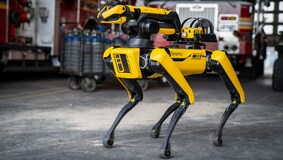 The robot dog can talk, thanks to ChatGPT; Twitter says 'the future is scary'
The concept is relatively simple: attach a rifle to a robot dog for various military tasks and deploy it in unspecified battlefield scenarios.
The move, initially reported earlier this month by the Janes intelligence service, appears to have received tentative confirmation from a spokesperson.
Army interest revolves around the idea of ​​attaching a weapon to one of Ghost Robotics' Vision 60 quadruped unmanned ground vehicles (Q-UGVs). This robotic platform is positioning itself as a competitor to the famous Boston Dynamics robot dog, which has been employed by entities like the New York police.
In previous reports, Research Scientist Bhavanjot Singh of the Army Combat Capability Development Command (DEVCOM) mentioned that the Army has already initiated experiments involving attaching various types of weapons to Q-UGVs. . However, he said that future experiments will focus on evaluating the specific abilities of robotic dogs, similar to those of real dogs.
Singh pointed out that one of the unique attributes of these robot dogs is their ability to navigate various terrains that may be inaccessible to wheeled vehicles. He made the statement at a gathering of lawmakers in late July, where one of the armed robot dog units was introduced.
Still, it's important to note that interest and experimentation in this area doesn't necessarily translate to immediate deployment of weaponized robotic dogs on the battlefield, according to DEVCOM spokesman Tim Ryder. .
Ryder clarified that while demonstrations of advanced technologies explore potential transformative capabilities for future combat formations, they do not automatically lead to formal service-wide research programs or investments.
The prospect of these experiments raises ethical questions and introduces a new dimension to military technology. It seems that the exploration of these robotic dogs by the military represents a unique and potentially controversial development path.
firstpost
Not all news on the site expresses the point of view of the site, but we transmit this news automatically and translate it through programmatic technology on the site and not from a human editor.