Delaware News
Tucson Rocco pizzeria has survived road construction and the pandemic
Anthony "Rocco" DiGrazia can't remember how long the construction project on Broadway lasted. The street was being widened on the doorstep of his beloved, decades-old pizzeria, Rocco's Little Chicago.
"At that point, we were literally so traumatized that we were taking things in a moment," he said.
The Broadway expansion had been approved by voters in 2011. For years before the project, the city solicited input from stakeholders and community members.
"I was on the committee as a representative of North Side businesses for 150 hours of meetings," Rocco said. "There was a lot of public comment. There were a lot of RTA entries and banter back and forth. The road that was designed was designed by the community, that's why everyone hates it… it pisses everyone off the same way.
"Originally it was going to take all the buildings on the north side of the street," he said; his restaurant is located at 2707 E. Broadway. Instead, the winding path that Main Street takes avoids historic buildings and preserves some commerce on the north side of the road.
Rocco expected the build to be disruptive – and it was. "I was anticipating a 20% contraction in activity," he said. He posted photos on social media of maps helping customers navigate the dirt road that bypassed the construction.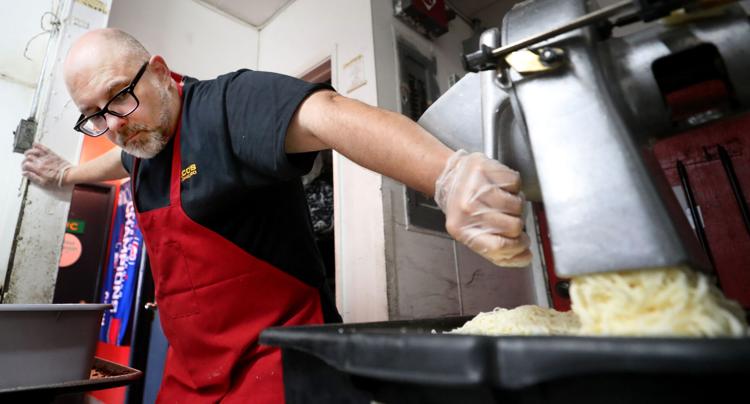 After a decade of deliberation, the expansion project put the first traffic cones in place in February 2020. Within weeks, companies that had spent years anticipating major change would be hit with another transformation: the COVID-19 pandemic.
"We didn't have dinner for six months, maybe more, after the pandemic started – I can't remember exactly how long, it's all a blur," Rocco said. "Initially we pivoted as best we could to takeout only, we were doing contactless takeout on the terrace… When no one could get toilet paper in commercial packaging, we could always get big packs of it. So we had a list of groceries we could get, like eggs, flour, yeast, and other things (that the civilians couldn't). We have done everything to have a positive cash flow.
"PPP loans kept me afloat," Rocco said. "Rio Nuevo gave me money, the Sunshine Mile project. All of that kept me afloat, but my workers kept coming to work and customers kept coming for pizza. Customers helped us to survive.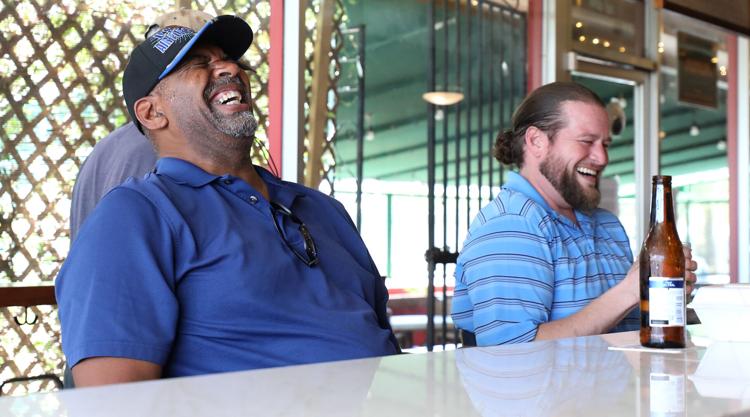 Not all Broadway businesses have been so lucky.
"Zemam had to close (temporarily) because its parking lot was prohibited by the road widening projects. But he still closed, but he has Zemam's Too on Speedway that kept his business alive," Rocco said. "Everything at Solot Plaza directly to our west left. They had no parking lot after the road widening project. I guess there were a few hidden businesses in the Continental Building that I forget.
"But no stand-alone structure had someone open all the time. Various places are closed. There was a radio station on Broadway, a Hispanic station… It's hard to tell what was due to the widening of the road and what was due to the pandemic," Rocco said.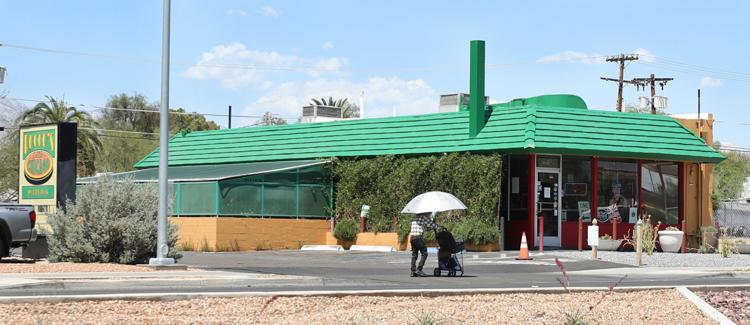 In the quarter century that Rocco has been in Tucson, the business has endured other challenges, but none as threatening as the combination of construction and the pandemic.
"[When I started,] I didn't know how to run a business. I learned as I went," Rocco said. "We also survived the last recession. That one was a little easier because the kinds of restaurants that took a hit at the time were the least affordable. We were positioned as a premium comfort food that people could still afford. »
When COVID fractured us in our germ pods and home offices, Rocco persisted as a point of connection, remembering his community regulars they love.
"I have always felt lucky. I try to treat my employees well and they get on well with me. In addition to having loyal customers, our employees keep us," Rocco said.
"Just like, I don't know man, I seem to have hit on something that really resonates with people. I just wanted a neighborhood restaurant that I would go to and I think that's what people feel when they walk into it. . I think they feel like they're part of a family, even if it's a little contrived, you know," Rocco said. "And apparently the food is good too, so that's something. thing."
Delaware
Not all news on the site expresses the point of view of the site, but we transmit this news automatically and translate it through programmatic technology on the site and not from a human editor.