USA
World News
Republicans see opportunity with Latino voters in Milwaukee: NPR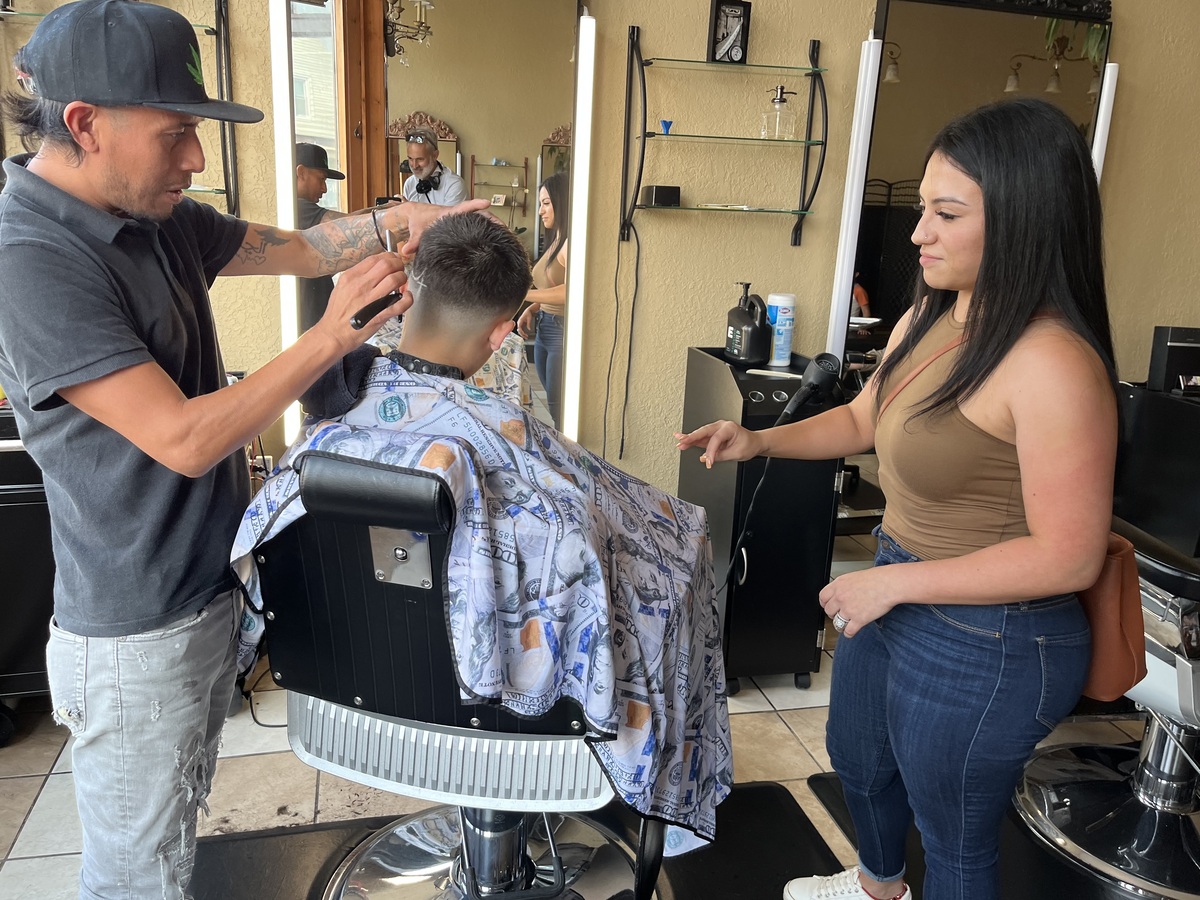 MILWAUKEE — Jennifer Nuno voted for President Biden because she thought he would bring more decency to the White House.
It didn't turn out the way the Latino mother of two had hoped.
Speaking in front of TVs turned to a Spanish-language telenovela, Nuno explained why she was unhappy with the president after her 11-year-old had a back-to-school haircut.
The 30-year-old beautician sits on benches alongside other parents at this hair salon in Lincoln Village, a Milwaukee neighborhood where it's as common to be greeted in Spanish as it is in English.
She appreciates Biden's work on student loans, but says she questions the practical differences he's brought here — for the broader Latino community in Milwaukee.
And like many Americans, she worries about the high cost of gas and groceries.
"I don't see anything changing," she said. "I mean, we're there right now."
She does not know if she will vote for Biden again.
Republicans see opening with Latino voters
Nuno is among a group of Latino voters living in South Milwaukee with whom Republicans hope to make a breakthrough.
The party is investing a lot of resources in Milwaukee — and the state of Wisconsin as a whole — in hopes of winning the crucial battleground in 2024.
Wisconsin isn't known for the power of its Latino vote, but in a state with such slim margins, even a small change can have a big impact on national politics.
Most Latinos aren't "staunch Democratic ideologues," said Ben Marquez, a political science professor at the University of Wisconsin-Madison.
"Republicans don't need to win the Latin American vote," said Márquez, a specialist in Latin American studies. "They just have to take a big chunk out of the traditional Democratic vote."
He notes that there are more than 180,000 eligible, unregistered Latino voters in the state.
Biden won Wisconsin by less than 25,000 votes in 2020. Trump won the state in 2016 with roughly the same number of votes.
In Milwaukee's most Latino-populated neighborhoods, Latino support for Biden has dropped 6 to 10 points, according to pollster Charles Franklin of Marquette University Law School.
"So in that sense, Hispanic-majority neighborhoods in Milwaukee have changed. And they've changed in much the same way that we've seen in parts of Florida and Texas," Franklin said.
The state's Republican Party is just weeks away from opening a new Hispanic community center in south Milwaukee.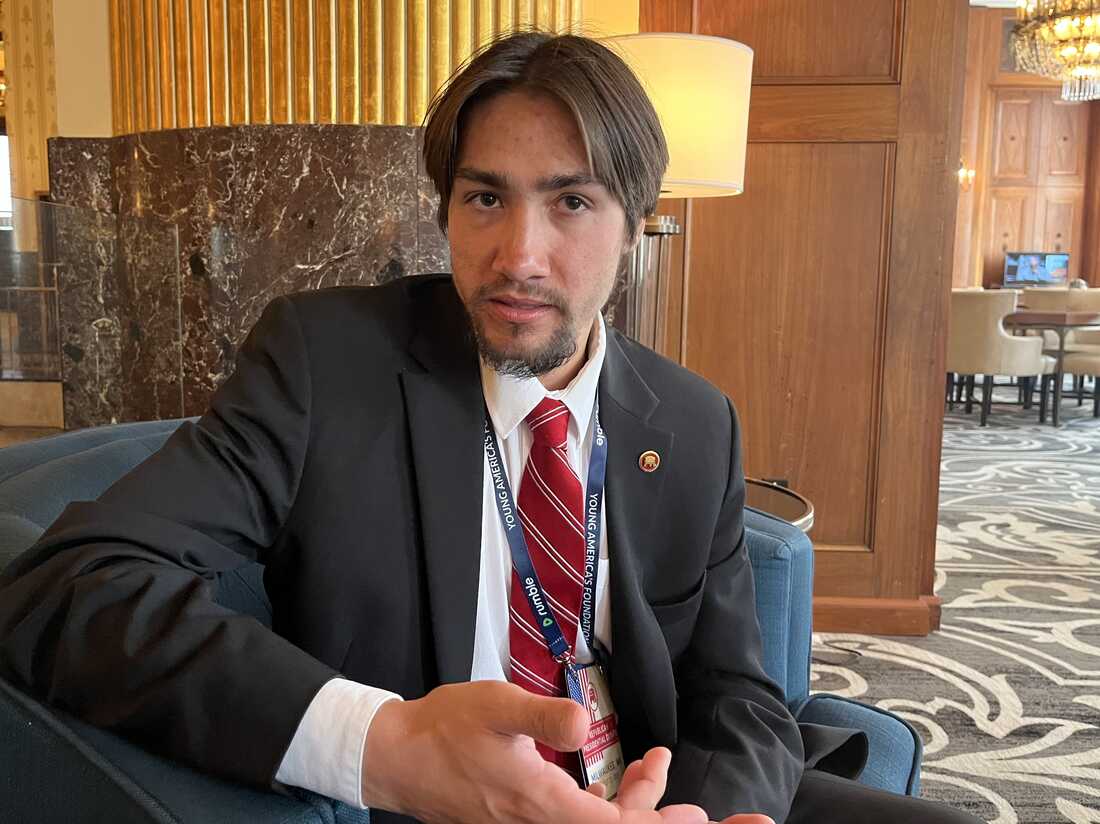 Hilario Deleon, chairman of the Milwaukee County Republican Party, walked the streets of Lincoln Village and other minority neighborhoods with the message that conservatives have more to offer on issues important to the community. It specifically mentions jobs and high food prices.
"Recent trends show that more and more Hispanics and Latinos are becoming conservative," said Deleon, who has Latino roots himself.
Democrats confident but cautious of Latin American voters
Democrats and Latin American activists remain convinced of their political victory.
Voces de la Frontera Action conducted extensive outreach activities, registering new voters and increasing turnout across the city and state.
Executive Director Christine Neumann-Ortiz points to Latino participation and the re-election of Democratic Gov. Tony Evers as a testament to their efforts. She also cites the election of a new, progressive justice to the state Supreme Court earlier this year.
"I would be concerned about Republican action if it happened in a vacuum," Neumann-Ortiz said. "But unless they change their political position on immigration and on workers' rights, they won't make progress here."
Democrats may know they will win the Latino vote, especially with the growing number of young Latinos coming of age. But the question remains whether they will be able to retain enough voters to keep the state blue.
Neumann-Ortiz is convinced that Democrats can maintain a margin in favor of the party because it has this political advantage, as well as a growing demographic advantage.
"An illustration of this is that in 2020, 18,000 Latinos in Wisconsin turned 18 and are US citizens," Neumann-Ortiz said. "That's the margin of victory between the two parties in the statewide election."
'I was very liberal': Latinos weigh their options
Mario Juarez is a 24 year old student. He is also Latino and gay, but says he should not be included in any specific electoral bloc.
He runs a landscape architecture company. As a small business owner, he cares more about jobs and the economy.
He also worries about what he calls Biden's "woke" agenda and the administration's efforts to elevate a gender ideology.
"I was very liberal," he said. "But I think I've opened my mind a lot more recently and really looked at my core values ​​and who I am as a person."
Juarez says he feels his core values, right now, align more with the Republican Party.
And back at the barbershop, Nuno says she's just waiting for one of the candidates — Republican or Democrat — to come up with more practical solutions for the community.
She hasn't heard of it yet.
"If the Republicans have good points, I'm ready to vote for them," she said. "But you really, really have to persuade me to choose them."
NPR News
Not all news on the site expresses the point of view of the site, but we transmit this news automatically and translate it through programmatic technology on the site and not from a human editor.