USA
Owner sues to end public access
The Boston Globe

ROCKPORT — "That's it," said John Penaloza as he reached the end of a public footpath leading to a majestic stretch of coast known as Andrew's Point. But he wasn't referring to giant boulders or rock ledges, crashing waves or circling seabirds. No, he was pointing to a sign posted by the owner that said, "Private Property. Do not sit or climb on rocks. No violation."
"Anyone can buy a sign," said Penaloza, a local activist, as he proudly ignored the warnings and continued on the rocks.
For as long as anyone can remember, Andrew's Point has been one of the jewels of the Atlantic Path, a 2-mile stretch of rocky shoreline at the tip of Cape Ann that has been a mecca for birdwatchers and anglers , hikers and picnickers. Because unlike much of the coast around it, the Atlantic Trail has long been open to the public, thanks to a combination of notarized easements and established rights of way.
But now that public access is legal threat, in what up-and-down Massachusetts coastal access advocates say is an all-too-familiar story: A wealthy beachfront landlord files a costly lawsuit in an attempt to pressure a cash-strapped local government. money for a compromise, which usually means reduced public access.
In Andrew's Point, a landlord named Elizabeth Fisher, who owns an acre of beachfront property on Longbranch Avenue, erected "No Trespassing" signs and filed two lawsuits seeking to block public access to the shoreline. One lawsuit is against the city, challenging the legality of the two public trails on either side of its property, and the other is against the state, seeking to strike down a provision in its act, dating from 1887, that the rocks and coastal ledges on his property must remain open to the general public.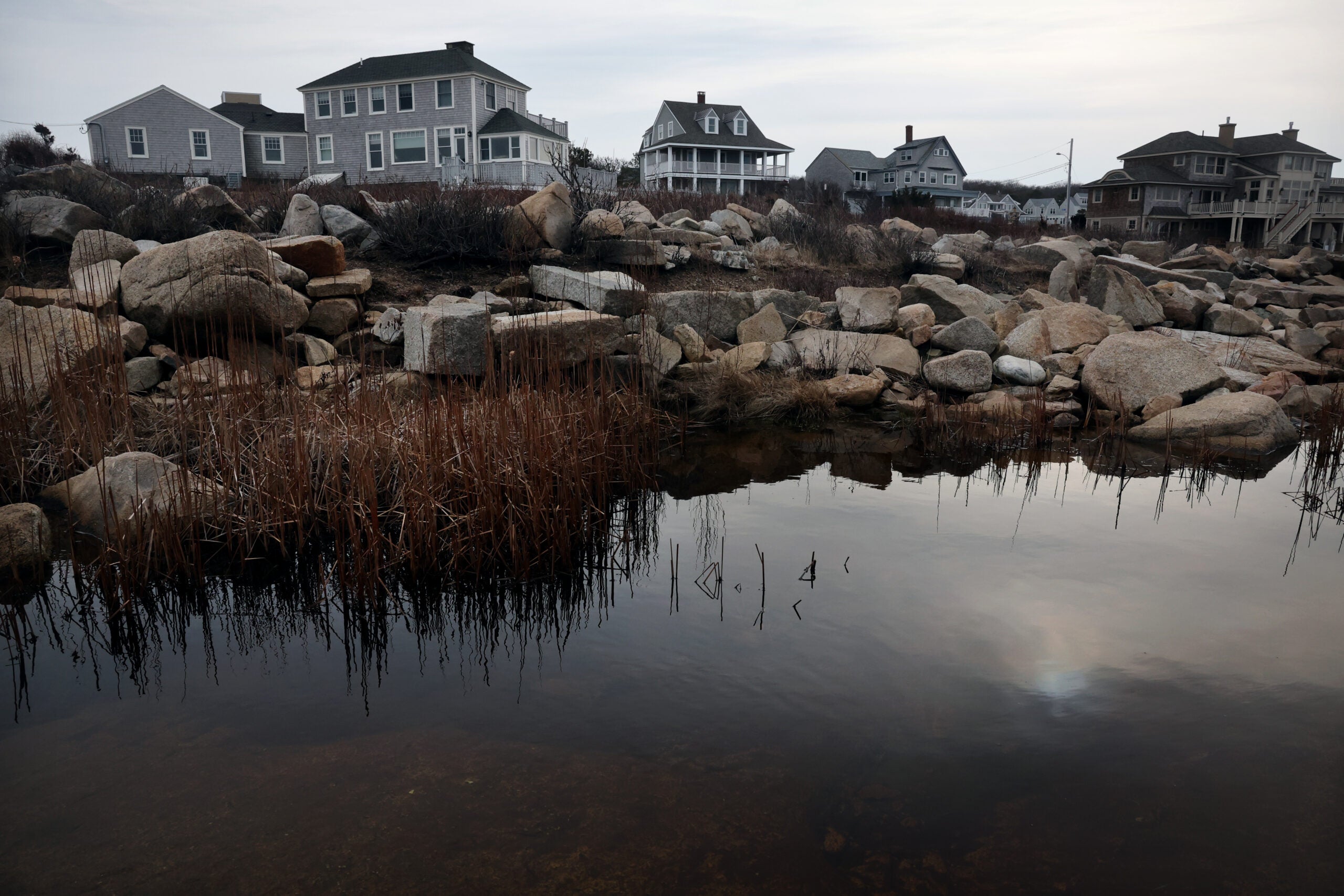 Fisher, herself a lawyer, has put the lawsuit against the city on hold while she fights the attorney general's office over the portion of her property that is on Atlantic Road. It's a complaint she first filed in 1995, four years after she and her then-husband bought the property for $543,000. It sat idle for decades without a resolution, but Fisher's attorney said she felt the need to restart it after the property saw increased use during the pandemic.
On a Saturday earlier this month, more than 100 people attended a public meeting held by Deputy Attorney General Kendra Kinscherf, who sought their help in establishing that the rocks at Andrew's Point have been in continuous use by the public since 1887. She was looking especially for any evidence of use before 1950, as requested by a judge in the case, to establish that the public met the requirement to accept the gift in the deed within a reasonable time.
Fisher has declined to comment publicly on the case, but his lawyer, Jason Curtin, floats the idea of ​​a compromise, offering to let people walk on the rocks as long as they don't linger.
"She has a problem with people camping themselves," Curtin said in an interview, "setting up beach chairs, playing music, jumping off dangerous ledges, dogs running into her yard when she tries to enjoying her property. Bird watchers who come with powerful lenses make her feel uncomfortable in her second floor bathroom. She is made to feel like a stranger in her own home.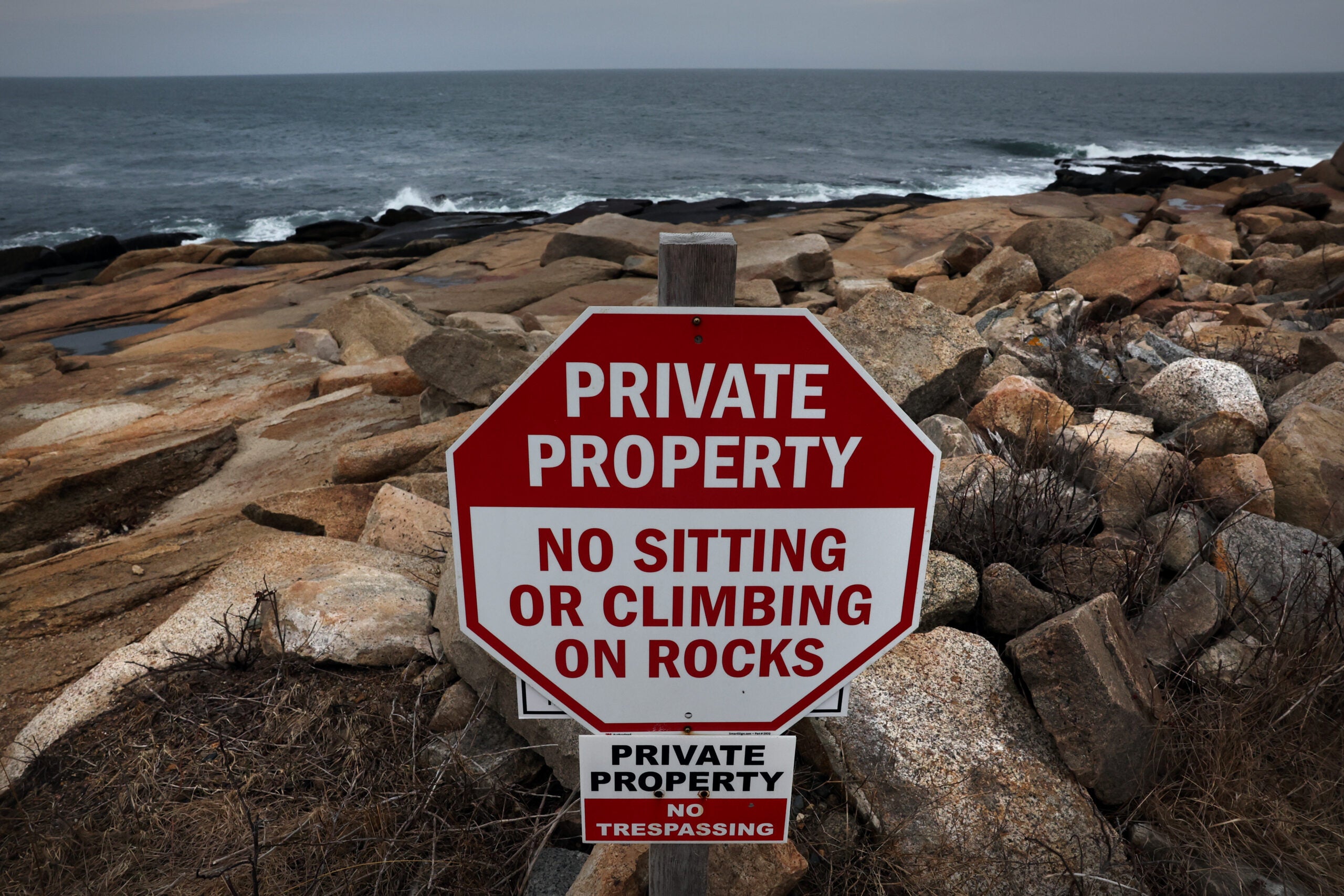 But many locals are bristling at the idea of ​​a compromise, including Paul Bryant, who said his family has picnicked at Andrew's Point for more than 50 years every Wednesday night in the summer.
"When she bought this property she knew that the public had had access to it since the 1800s, and there is no reason for us to give it up now. The idea that we would simply allow walking is unacceptable and should not not be on the table," Bryant said. "But I'm also concerned that the system we have to defend against these threats is broken. Cities want to spend as little money as possible defending these things, and they're taking shortcuts.
Rockport has a long history of protecting and preserving public access to the coast, through dozens of clearly marked public trails maintained by a rights of way committee. But that committee, along with the city government, came under fire last summer after the Board of Selectmen reached a compromise with a landlord on another section of the Atlantic Path.
This particular stretch is tricky to navigate on the rocks, with sections icy in winter thanks to fresh water runoff, so the path followed right-of-ways leading through vegetation edging for several yards. One owner even built a "rest area" for people walking the path: a series of shaded rocks to sit on during the summer heat.
But a Phillips Avenue homeowner claimed the path was eroding a wall he had built inches from the path, and after several contentious years the city reached a deal last summer to move the path to the very rocks that the original path had sought to avoid. .
Penaloza led protests against the compromise and joined groups that continued to use the original route, insisting that a right of way belonged to the public, not the city government. When he took a reporter there recently, however, he was shocked to find that newly planted vegetation had made the original path impassable.
"It's landscape terrorism," he said.
Nathan Ives, the chairman of the rights of way committee, declined to comment on past or current litigation above the path. Asked about concern that cities are ill-equipped for legal battles with deep-pocketed residents, he said: 'The public is always worried about that and you're trying to do your best under the circumstances you're in. are confronted. ."
Chris Borgatti, president of the Massachusetts chapter of the Surfrider Foundation, a volunteer environmental group that works to maintain and expand public access to the ocean, said the fight against private owners never stops.
"People who own coastal real estate have financial resources and political clout in many cases that exceed the public's ability," Borgatti said. "And they're threatening access to the ocean in a variety of ways, whether it's putting up fences or planting vegetation, or limiting things like parking."
At the public meeting, John Nelson, president of the Association of Massachusetts Bird Clubs, lamented that access to Andrew's Point was already limited by the disappearance of the public parking lot two years ago.
First, birdwatchers reported finding a car parked off to the side, blocking off spots where they had parked for a long time. "That was the first sign of trouble," Nelson said in an interview. "Soon after, the city put up 'no parking' signs."
Marci Wickham, who owns a family summer cottage two doors down from Fisher, in a house her grandparents bought in 1950, said Fisher was responsible for the no-parking signs and numerous other efforts to keep away the public at Andrew's Point.
"She [tells people] they can't be there. Scares away all the tourists," Wickham said. "She knew full well what public rights were when she signed on the dotted line, and now she's terrorizing Andrew's Point and, by proxy, the whole town of Rockport. And I'm afraid it will snowball. If she wins, or if the city strikes a deal, what happens next? »
Randy Saville, the ninth generation of his family to live in Rockport, said any compromise on public access is a permanent mistake.
"It's a city where new money comes in, stays for a generation or two, wins their case, and then forever the public is shut out of whatever they've won," he said. "It's a short-term benefit for a long-term public detriment."
"Andrew's Point is a special place. There are these large flat rocks that invite you to sit down and soak. It's not a place you visit for 90 seconds. It is a place where you picnic. A place where you watch the sunset. I can't imagine getting upset about someone walking past your house because you live in a nice place.
Boston
Not all news on the site expresses the point of view of the site, but we transmit this news automatically and translate it through programmatic technology on the site and not from a human editor.