USA
World News
Nets lift Kyrie Irving suspension, star guard admits apology should have come sooner
As expected, the Brooklyn Nets will lift the suspension of point guard Kyrie Irving against the Memphis Grizzlies on Sunday.
Irving has been suspended since Nov. 3 after posting a link to an anti-Semitic film on Amazon on his social media. He spoke to reporters on Sunday before the game, once again saying he was sorry for his actions.
"I don't advocate anything that comes close to hate speech, anti-Semitism, or anything against the human race," Irving said via ESPN. "I feel like we should all have the opportunity to speak for ourselves when things are being assumed about us. And I think it was necessary for me to stand in this place and take responsibility for my actions because there was a way I should have dealt with all of this."
CLICK HERE FOR MORE SPORTS COVERAGE AT FOXNEWS.COM
Irving initially didn't have the right answer to the issue in the Nets' eyes, as he didn't publicly apologize the first time he had the opportunity with the media. But after going through the six-step program the Nets gave him before he could return, he knows he should have done things differently.
"It should have been the first day I dealt with all of this to be there for anyone who thought it was anti-Semitic," Irving said. "And I should have made it clear that I'm not anti-Semitic and I'm not anti-anything when it comes to how I live my life. So the learning lesson for me was just the power of my platform- form and the impact it can cause if not handled in the right way. So meeting different people within the Jewish community has allowed me to clarify a deeper understanding of what is going on. and the impact that has been made and the harm that has been caused.
Brooklyn released its own statement on Sunday after making the decision to lift the suspension after missing eight games.
KYRIE IRVING DISCUSS 'LEARNING JOURNEY' SINCE SUSPENSION: 'LOTS OF INJURIES THAT NEED TO BE HEALED'
"Kyrie has taken ownership of his journey and has had conversations with several members of the Jewish community. We are thrilled that he is approaching the process in a meaningful way," the Nets said.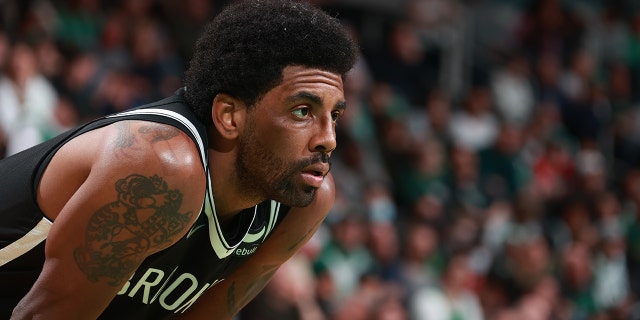 The six-step program for Irving is as follows, via The Athletic:
Apologize for posting a link to the film on October 27, condemn the harmful and false content, and clarify that it has no anti-Jewish beliefs.
Complete anti-hate causes agreed to by Irving, the Nets, and the Anti-Defamation League in their Nov. 2 joint statement, including a $500,000 donation to causes and organizations working to eradicate hate and hate. intolerance in communities.
Nets created full sensitivity training.
Comprehensive anti-Semitic/anti-hate training designed by the Nets.
Meet representatives of the Anti-Defamation League and leaders of Brooklyn's Jewish community.
After completing 1-5, meet with owner Joe Tsai and key franchise officials and demonstrate lessons learned and that the seriousness of the harm done in the situation is understood and ensure that this type of behavior will not happen again .
Many wondered if the Nets went too far with their punishment, as Boston Celtics forward Jaylen Brown called Nets owner Joe Tsai's remarks about Irving's return "alarming". Tsai said Irving "still had work to do" last week.
Los Angeles Lakers superstar LeBron James, a former Irving teammate, thought the Nets were going too far.
NETS GIVE KINGS 153 POINTS AS CHARLES BARKLEY RIPS TEAM: 'IT'S FOUR YEARS LOST FOR THESE GUYS'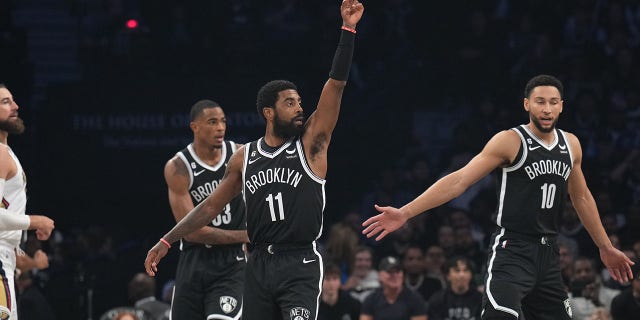 NBA commissioner Adam Silver, who is Jewish, had a long meeting with Irving, and he came away saying that Irving was not prejudiced against Jewish people. However, Silver said he understands the Nets' suspension due to the "uncharted territory" the team was navigating.
The Amazon description of the film posted by Irving states that the film "uncovers the true identity of the children of Israel by proving the true ethnicity of Abraham, Ishmael, Isaac, Jacob, the sons of Ham, Shem and Japheth. Find out what Islam, Judaism and Christianity have concealed for centuries the true biblical identity of the so-called 'Negro' in this film packed with tons of research."
Irving then apologized "to all Jewish families and communities" hurt by his post, but only after the Nets suspended him.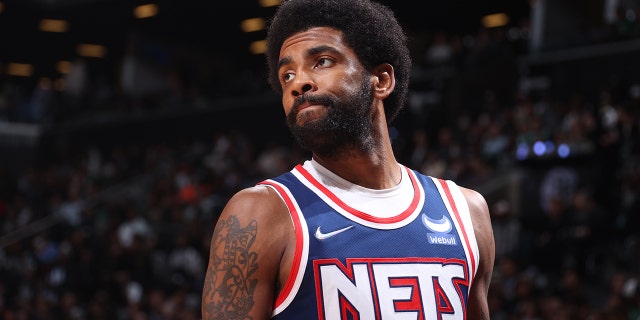 CLICK HERE TO GET THE FOX NEWS APP
The 7-9 Nets now find one of the most dynamic scorers on the field with the eternal All-Star Kevin Durant. Prior to his suspension, Irving was averaging 26.9 points per game in an average of 38.6 minutes per game. He also boasts 5.1 rebounds and 5.1 assists per game this season, despite only playing eight games.
Fox
Not all news on the site expresses the point of view of the site, but we transmit this news automatically and translate it through programmatic technology on the site and not from a human editor.