New federal guidelines lowering the age for starting mammography screening and requiring providers to notify patients with dense breast tissue could help more women find breast cancer earlier, but local experts say there is still still work to do.
By 2023, more than 6,240 people will be diagnosed with breast cancer in Arizona and more than 920 will die from the disease, estimates the Susan G. Komen Foundation.
Breast was the most commonly diagnosed cancer in 2019 in the state and in 2020 it was the fourth leading cause of cancer death in Arizona, according to the Arizona Department of Health Services.
The Federal Drug Administration released new standards in March that require mammogram providers nationwide to notify women if they have dense breast tissue and recommend that they speak to a doctor about the need for additional screening. .
Thirty-eight states, including Arizona, already required providers to give women information about breast density after a mammogram.
Earlier this month, in the wake of new FDA standards, the US Task Force on Preventive Services issued a recommendation that the age at which women should begin having mammograms every two years be raised from 50 to 40 years old. The task force is an independent expert group that reviews evidence of effectiveness and develops guidance for clinical preventive services.
While the changes are significant, local providers say they are far from perfect and annual mammograms are preferable.
The FDA's guideline regarding the age to begin screenings has long been hotly debated, said Dr. Nova Foster, a breast surgical oncologist at Banner-University Medical Center Tucson.
"Mammograms are truly our best tool for early detection of breast cancer and for a long time, breast surgery and imaging organizations have recommended that women at average risk start at age 40 and have them done annually," said said Foster.
But the recommendations differ from those of other organizations, including the Preventive Services Task Force, which issued a recommendation in 2016 that women at average risk should start mammogram screenings at age 50 and have them done every two years. That's the guideline most primary care providers have used for the past eight years, Foster said.
"It's a really big deal that they changed that starting age from 50 to 40. It's going to allow us to catch a lot more early breast cancers," Foster said. "But every two years is not something the American Society of Breast Surgeons or the American College of Obstetricians and Gynecologists agrees with. They all say annual."
Up to 20% of breast cancers occur in women between the ages of 40 and 50, Foster said, adding that cases can be much more advanced if not diagnosed before they are felt during an exam. .
Foster said the new guideline for the start date will save many lives, but she still hopes the recommendation will move to annual screenings.
She encouraged all women to talk to their providers about their risk factors, including family history, and whether every two years is appropriate or if they should be screened annually.
"If you get a mammogram every two years, your breast cancer interval rate is much higher, as you might imagine," said Dr. Christopher Dillon, medical director of Northwest Women's Imaging.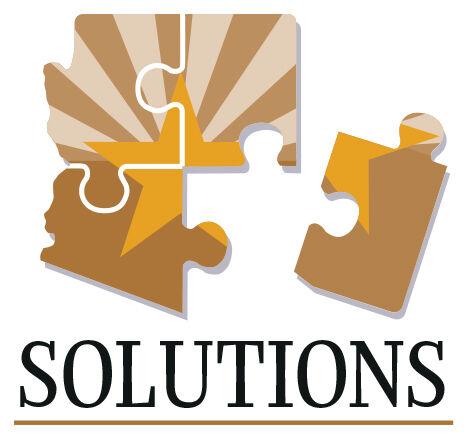 The interval cancer rate refers to tumors diagnosed between mammograms.
"With dense breast tissue, your interval rate is much higher than it would be if you only had fat breast density," Dillon said, adding that the biennial recommendation "sort of goes to contrary to this known fact".
Breast cancer is the leading cause of death for women aged 35 to 54, and one-sixth of the lives lost this year will be women aged 40 to 49, Dillon said.
"That alone should tell us that we need to take care of these people, especially making sure we do annual screening mammograms, because that's the best way to save lives," Dillon said.
Northwest, 6060 N. Fountain Plaza Drive, #100, offers a comprehensive breast program, so if a patient goes to the Women's Imaging Center for a mammogram, she won't have to go anywhere else if she needs a treatment, unlike if they have their screening done in a stand-alone radiology centre.
"Sometimes it's convenient to have your screening mammogram wherever you are…but if you have the choice, going to an imaging center dedicated to women makes a huge difference," Dillon said. "You're more likely to get that continuity of care. You'll see me at your screening, you'll see me at your diagnosis, your biopsy, and I'll be the one to call you with your diagnosis."
Banner, 4291 N. Campbell Avenue, and Tucson Medical Center, 5301 E. Grant Road, also have on-site imaging centers.
Dillon said between the ages of 25 and 30, a woman should have an initial conversation with her primary care provider or OB/GYN about risk factors and whether early or additional screening is appropriate.
"There are a lot of things we can control in terms of breast cancer and there are things we can't," Dillon said. "We can't control our breast density, we can't control our family history or genetics. Those are the discussions to have with your doctor."
Dense tissues increase the risk
Breast density and early detection go hand in hand, Dillon said, adding that a recent Dutch study showed annual mammograms starting at age 40 can reduce the risk of fatal breast cancer by 40%.
But for women with dense breast tissue, that number drops to 16%, Dillon said. The most recent literature suggests that women with dense breast tissue have between 1.5 and twice the risk of developing breast cancer, he said.
Breast density impacts the ability of mammograms to detect breast cancer because dense breasts appear whiter and most abnormalities and cancers also appear white. That means many breast cancers won't be detected by mammography if a patient has dense breasts, Foster said.
"Fifty percent of women have dense breasts, especially younger women, and for some women additional screening measures might be appropriate," Foster said. "But what's recommended won't necessarily be covered by insurance, so that creates a conundrum."
Unlike mammography screening, there is no federal mandate for insurance companies to pay for additional screening methods, including MRIs and ultrasounds.
The five-year survival rate for breast cancer is 99% if caught early, but that rate drops to 30% if caught later, Dillon said.
Standardizing reports of dense breast tissue from state to state will reduce confusion for patients, ensuring that if they move to another state, they will continue to receive the same level of care, Dillon said.
But the lack of guaranteed payment still means many women won't get the screening they need, he said.
State Representative Alma Hernandez, a Democrat from Tucson, is co-sponsoring a bill that would provide coverage for women who need additional screening.
The Susan G. Komen Foundation estimated that 16% of people who have annual screening mammograms are called back for diagnostic imaging.
"Over 60% (of these women) will be told everything is normal and benign, but we need those additional insights to know they are normal and benign," Dillon said. "Right now that cost can be quite significant for women. It's an out-of-pocket or it goes on their deductible."
House Bill 2684 would eliminate reimbursable fees for additional imaging when medically necessary. A study commissioned by Komen found that costs for patients ranged from $234 for a mammogram to over $1,021 for a breast MRI.
The legislation could have an immediate impact on thousands of people who need diagnostic or additional breast imaging but cannot afford to go ahead with testing, according to a statement from Komen.
The experience of the local woman
A North West patient was alerted to her early stage breast cancer when she noticed bloody discharge from her nipple last year. She asked to remain anonymous, for privacy reasons.
After seeing her doctor, she underwent a biopsy and was diagnosed with stage 0 estrogen related non-invasive breast cancer. She had an MRI which came back clean and the growth was so minimal that she didn't didn't need a lumpectomy, just a surgical scraping of the cancerous cells.
"They had to go there to see it. It was basically malignant cells," she said.
She had previously received a regular mammogram screening which was always negative and included a notification that she had dense breast tissue, but the letter contained no other indications.
"If my nipple hadn't been bleeding, I probably wouldn't have detected it," she said.
She said she was happy with federal guidelines universalizing notification to patients who have dense breast tissue, but said she hoped there would be an "unpacking" of what it does and does not mean, and what what the person should do next.
Both Foster and Dillon said they would like to see the two guidelines merged and the recommendation changed to ensure women get the life-saving screening they need.
"I hope the project will be changed with the task force and that it will be in line with what the experts have been saying for decades and that they will recommend annual screening mammograms at age 40 with national standards that every woman who have dense breast tissue should be made aware of this fact that they might need additional imaging," Dillon said.
Contact star reporter Caitlin Schmidt at 573-4191 or cschmidt@tucson.com.
Delaware
Not all news on the site expresses the point of view of the site, but we transmit this news automatically and translate it through programmatic technology on the site and not from a human editor.