NEWYou can now listen to Fox News articles!
Russian President Vladimir Poutine is a war criminal who bears responsibility for some of the world's 'most horrific atrocities,' the Fox News host says Marc Levin said Sunday.
The "Life, Liberty & Levin" host pointed to a 5,000-word essay published in July on the Kremlin's website where the author, who identifies himself as Putin, describes his apparent quest to destroy former Soviet states.
"He makes it clear that it's not just about Ukraine," Levin said. "For him, Ukraine does not exist, it has always been Russia, they are not Ukrainians, they are Russians."
RUSSIA INVADES UKRAINE: LIVE UPDATES
The US government said last week that Russian forces have committed war crimes in Ukraine but could not confirm whether Putin would be held responsible. Levin urged the United States and the wider global community to hold the Russian leader accountable for "fighting his way to the top" and to end the reign of Russia's "genocidal madman".
"Who is the aggressor? It's Vladimir Putin. He massacres innocent civilians, he blows up cities," said the host. "A city on the Black Sea is 90% razed to the ground. Everywhere Putin goes, that's what he does, he destroyed Syria with his favorite genocidal maniac there, he destroyed the region of Chechnya. …that's what he does. He's a man who kills his way to the top. A man who murders to retain power…that's what we're up against.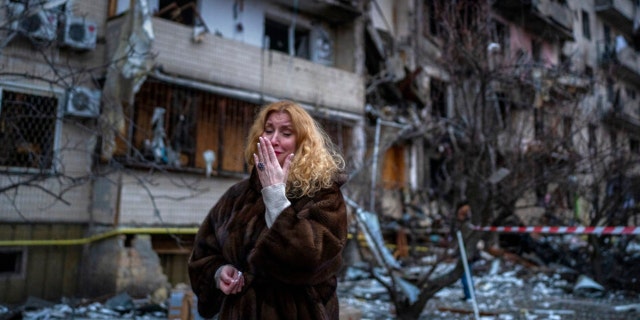 Dismissing President Biden's concerns about "escalating tensions," Levin warned that Putin would continue his murderous invasion unless the United States and the West took decisive action to support the Zelenskyy administration's efforts to defend Ukraine.
CLICK HERE TO GET THE FOX NEWS APP
"The United States should not escalate tensions, excuse me? said Levin. "How do we escalate tensions? By helping an ally? An ally trying to save his people who are slaughtered without provocation by a crazed genocidal maniac…? »
"No," he continued. "I don't think so. He continues to threaten to use nuclear weapons, he's a war criminal…involved in horrific atrocities."
Fox
Not all news on the site expresses the point of view of the site, but we transmit this news automatically and translate it through programmatic technology on the site and not from a human editor.