USA
World News
Japan struggles with its views on 'outsiders' amid demographic crisis | Japan
Murumuru spends her weekends working hard on construction sites in Japan in the sweltering summer heat to supplement her income from her other job at a bakery.
A certified computer specialist, he arrived in Tokyo from Sri Lanka a year ago, hoping to take advantage of job opportunities that have opened up as part of Japan's efforts to tackle its demographic crisis. and encourage more immigration.
But Murumuru, nickname given to him by his Japanese colleagues, had a hard time. Despite the lack of staff, he and his wife, a qualified physiotherapist, found the language barrier an obstacle.
"All hospitals require the N1, as do many IT jobs," he explains, referring to Japan's highest-level test for foreigners, requiring the ability to read around 2,000 kanji characters.
Despite their original plans to stay for five years, the couple are considering moving elsewhere, possibly to the UK. They have relatives there and think his wife might find work with the National Health Service.
With the population expected to drastically decline over the next few decades – leaving a gaping gap in the workforce – Japan is quietly easing restrictions and accepting record numbers of migrants, mostly from Asian countries like Vietnam, China and China. China, Indonesia and the Philippines. Data released in July showed a record population decline of almost 800,000 people, but it also revealed an increase in the number of foreign-born residents, to a record high of around 3 million, a increase of almost 50% compared to ten years ago.
This change provides a welcome boost to the size of its working-age population, but requires authorities to negotiate Japan's complex relationships with "outsiders". Meanwhile, newcomers often have to comply with rigorous language requirements for jobs that pay less than in comparable countries.
Once paid to leave
Bringing in skilled workers from abroad requires a significant shift in a country that not so long ago viewed foreign labor as a necessary, albeit temporary, nuisance.
The treatment of Japanese-Brazilians who came in the 1990s to work in Japanese factories is a good example. The emphasis on bloodlines meant that Brazilian descendants of Japanese emigrants were given priority over other foreign workers in obtaining visas.
However, it became apparent that most of the new arrivals did not speak Japanese and were of Brazilian culture. When the 2008 global financial crisis forced companies to lay off workers, the Japanese government offered them $3,000 each to go home and not come back.
Japan's ethnic Korean population has a much longer history, which speaks to the challenges of hosting migration. During the occupation of the Korean peninsula from 1910 to 1945, thousands of Koreans were forced to work in Japan.
More than 400,000 of their descendants remain, enjoying special resident status but without Japanese nationality or the right to vote. Kwang Park, a Tokyo-born descendant, says his identity seems "neutral," somewhere between the two nationalities.
Park remembers being discriminated against during his early years at school, but said things changed when his youngest brother started school seven years later. "Now I work in a global company, so of course there are foreigners and where I come from is not an issue. I don't know if the situation would be different if I was in a Japanese company," he says.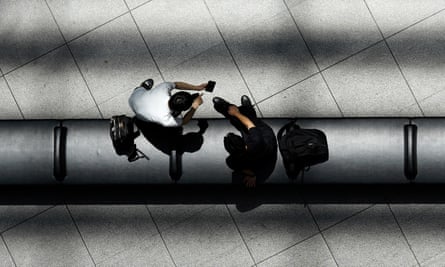 Despite demographic challenges, Japan remains reluctant to accept refugees and the number of applicants it grants asylum each year rarely exceeds double digits. The warm welcome extended to around 2,500 Ukrainians since the start of the war appears at first glance to be a stark exception to decades of policy.
Mariko Ukiyo is a counselor who runs the Shibuya Himawari Center in Tokyo which helps around 1,500 Ukrainian refugees fleeing war. "There is a lot of goodwill towards the Ukrainian evacuees because people feel sympathy for their situation and understand that their country has been invaded by Russia," she says.
However, Ukiyo acknowledges that their designation as evacuees and the understanding that they will return to Ukraine after the end of hostilities is a major factor in the positive treatment.
Will that be enough?
Relaxing immigration restrictions, such as visa waivers and expanding the definition of a skilled worker, is a key part of Japan's efforts to, as Prime Minister Fumio Kishida put it, "continue to function as a society", but one question remains: will Japan be able to attract enough people?
Park believes it will be difficult for Japan to attract large numbers of skilled workers due to language difficulties, the complexity of Japanese culture and uncompetitive wages in many sectors.
Professor Naohiro Yashiro, dean of the faculty of global business at Showa Women's University in Tokyo, agrees, saying he believes Japan needs to understand that it is "in competition with other countries to hire the best workers" and that "the government should persuade the public. that accepting immigrants is good for Japan".
For these reasons, Yashiro calls "absurd" projections by the National Institute for Population and Social Security Research that by 2070, more than 10 percent of Japan's total population, or 9.4 million , will come from abroad (the total population is planned). down to 87 million at this stage, from 125 million currently).
Yashiro noted that while the government had expanded the definition of skilled immigrant workers, which previously applied mainly to graduates, to include skilled blue-collar workers, the Japanese language requirement had been raised, "a kind of restriction."
One of the main benefits of increased immigration is increased competition in the job market, Yashiro says. With unemployment hovering around 2.5% and vacancies often exceeding the number of applicants, the job market isn't exactly tough, he says, which also reduces the likelihood of resentment towards newly arrived workers. .
But in the midst of all these questions and difficulties, positive signs of change are appearing.
Park has never seriously considered giving up her Korean passport, but her daughter will have to choose her nationality when she turns 20, provided current laws are maintained. "We live here and speak Japanese, so I have no problem if she chooses Japan," he says.
Despite the challenges, Murumuru says there's a lot to enjoy in his current home in Tokyo.
"I really like Japan. I don't feel any racism from 99% of the people here," he said, adding, "People respect each other whether they're in a white-collar job or a blue-collar job. »
theguardian
Not all news on the site expresses the point of view of the site, but we transmit this news automatically and translate it through programmatic technology on the site and not from a human editor.