USA
World News
Jack Dorsey wants to 'break the FBI' and other similar agencies into 'a thousand pieces', agrees Musk
It seems that people who own or run social media platforms have a hard time dealing with intelligence agencies, especially US intelligence agencies like the FBI, NSA, and CIA.
In a mysterious tweet on Tuesday, Jack Dorsey, the former CEO of Twitter, appeared to criticize the US intelligence community. He posted a message that read: "Break the CIA, NSA and FBI into a thousand pieces and scatter them to the winds. along with a link to a portrait of former US President John F. Kennedy.
Related Articles
Here's why Elon Musk doesn't want his kids to take over his businesses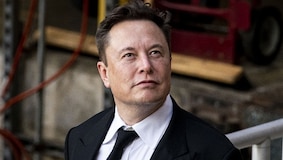 'Give me money or power…I don't care if I lose money': Elon Musk says he'll tweet whatever he wants
"Scatter them to the wind…"
Dorsey's tweet referenced a well-known quote attributed to Kennedy, who allegedly vowed to "break the CIA to a thousand pieces and scatter it to the winds" after the agency's failed attempt to overthrow Cuban leader Fidel Castro, known as the Bay of Pig Disaster.
However, the authenticity of Kennedy's words is uncertain, as the only source for this quote is an anonymous Kennedy administration official, who allegedly shared it with a New York Times reporter three years after the president's assassination.
Dorsey's past comes to haunt him
Many Twitter users cast doubt on the authenticity of Dorsey's apparent dismissal of the FBI and CIA, saying he allowed those agencies to interfere with the platform during his tenure as CEO.
In the past, Twitter has stood out as one of the few social media platforms that resisted participation in the NSA's controversial PRISM surveillance program, which was leaked by Edward Snowden, a former contractor for the NSA. NSA turned whistleblower in 2013.
According to slides leaked by the agency, PRISM granted the NSA special access to the servers of major tech companies like Facebook, Google, Microsoft and Apple.
Is it Dorsey's endorsement of presidential candidate Robert F. Kennedy Jr.?
Some of Dorsey's supporters appeared to interpret his tweet as a show of support for Democratic presidential candidate Robert F. Kennedy Jr., who advocates for reining in intelligence agencies. Kennedy has publicly expressed his belief that the CIA played a role in the assassinations of his uncle, President John F. Kennedy, and his father, former U.S. Attorney General Robert F. Kennedy Sr.
As for Musk, he appears to have aligned himself with Florida Governor Ron DeSantis in scheduling a Twitter Spaces session on Wednesday. It is expected that during this session, DeSantis, a Republican, will officially announce his candidacy for the 2024 presidential election.
Read all Latest news, New trends, Cricket News, bollywood news,
India News And Entertainment News here. Follow us on Facebook, Twitter and Instagram.
firstpost
Not all news on the site expresses the point of view of the site, but we transmit this news automatically and translate it through programmatic technology on the site and not from a human editor.