On the day I was ordained a pastor in the Evangelical Lutheran Church of America (ELCA), I knelt on the hard brick steps of the seminary chapel and promised to proclaim and live the faith in which I first arrived in my late twenties. .
"I will, and I ask God to help me," I swore.
While the bishop was praying, three pastors came behind me. Their hands lined up like birds on my shoulders and I felt the weight.
I didn't grow up in a family that went to church regularly. We were what some call "C&E" – Christmas and Easter – people. Yet even from an early age I was drawn to big questions – about meaning and purpose, about death and death, whether a God existed or not.
When one of my older sisters was diagnosed with breast cancer and died two years later at the age of 35, the tap dancing I had done around the edges of the faith brought me to a crossroads – there was something / someone or there was nothing.
I joined a church that a friend invited me to. Since I had never read the Bible, I signed up for a two-year study that began with Genesis and ended with Revelation. A year after the start of the course, my second child, a boy, was born with a heart defect and underwent surgery at the age of four days. Six weeks later he died suddenly in my arms.
In the darkness that followed his death, friends from church brought food, showed up to take my two and a half year old son to the park, sat next to me on the couch and me. handed handkerchiefs while weeping, or just held a quiet space for me. I felt like God was there, and in every act of love I found reason to hope for healing from grief and the strength to continue. Four years later, I entered seminary.
When I was a pastor, I preached the love of God and the grace of Jesus. I baptized babies, children and adults. I have served at weddings and sat with the dying, praying with them and talking about the ever-present Lord of Life. I stood near the graves and proclaimed the hope of the resurrection and of a paradise where death and suffering are no more.
More and more, however, I struggled with doubt – about the presence of God, about the trustworthiness of God, about the meaning of the Church in the world, and about the truth of its foundational principles.
The shame I felt about my faltering faith kept me from being honest at that time. I believed that I was not supposed to give in to serious doubts, that if I did, I would fail my parishioners, that I would fail as a Christian. Yet the questions harassed me and began to interfere with my ability to continue to live up to those promises I had made.
Fourteen years after being ordained, I left the ministry and went to work for our County Domestic Violence and Rape Crisis Center. The thin frame of what was left of my faith crumbled as survivors again and again shared their experiences of abuse and assault, stories of unspeakable horrors and the heartache of shattered lives. I couldn't understand why the God who was supposed to have counted the hairs on our heads wouldn't show up for these women.
I was also shocked to learn how survivors often found little support in their faith communities. I have insulted the thought that any of our suffering is redemptive – that it serves a secret purpose of God. If that was how God worked, I didn't want it anymore. For a while, overwhelmed by my fury against a divinity absent and unable to connect with any sense of the Divine, I denounced my faith and told God in the most brutal terms to lose me, and for a while I stayed.
But my heart was still filled with longing for what I had come to think of as "the big dream," the biblical vision that first drew me into the faith. In this dream, the hungry are fed and the homeless find shelter. Justice and restoration come to those in need. Love unites us. Illness and suffering are no more. We are not abandoned. Death does not have the last word.
I had to admit that I was in mourning – for the lost dream and for the loss of the community, and for the loss of the God I thought I knew. I set myself a challenge: to be as much in search of my deep desire as of the faith that I had abandoned.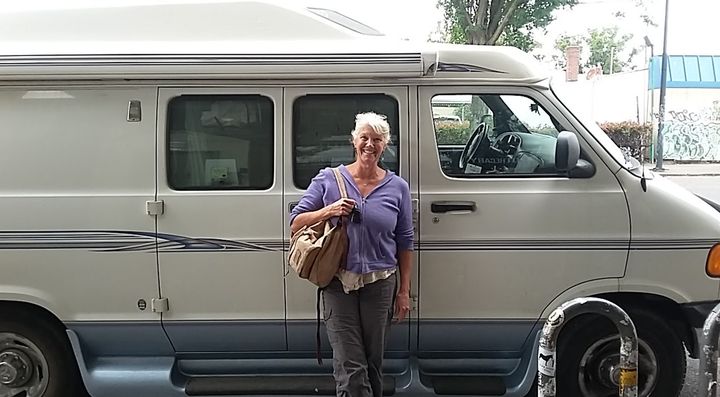 But what to do now? After I deconstructed my entire belief system – Bible beliefs and stories and church teachings and traditions – after showing God the door, what was left?
And like an echo from a distant hill, the word came.
It was true. And if love stayed, wasn't that enough to start over?
Now I have answered a new pilgrimage call and bought a second hand small motorhome, donated most of my stuff and rented my house. I set out on a trip across the country in search of a God I wasn't even sure existed, letting go of beliefs and habits that no longer served, releasing regrets that had kept me going. square. Nine months later, I returned home, freed from the old constraints, and started to rebuild – but not the old faith with a God in a box we want to control. Not a faith in which the spirit of wild and free love is codified and commodified. Not a faith that spends a single moment arguing over who is missing and who is in it.
I lost my faith and I don't want her to come back.
However, I want it to move forward.
Transfer to a faith that recognizes holiness and divinity in everyone without reservation. One with open doors and permeable walls. A faith which admits that God is beyond knowledge and name and has many faces. The one who lives the creed that there is no higher law than love.
Doubt must not be a failure. I now believe that faith – if it is a living thing – will grow and change with us out of necessity. This living faith will accept our questions as the exercise of a necessary muscle, the one that will strengthen us for the journeys of our lives and whatever may come our way.
I am still in contact with a number of parishioners and pastoral colleagues. I will be forever grateful for how our paths and our stories have intertwined. A good friend, a pastor with whom I had served, heard of my struggles and met me for lunch, immediately asking me, "How is your spiritual life going?" As we clanged mugs and drank our beers, I said to him, and, bless him forever, he listened.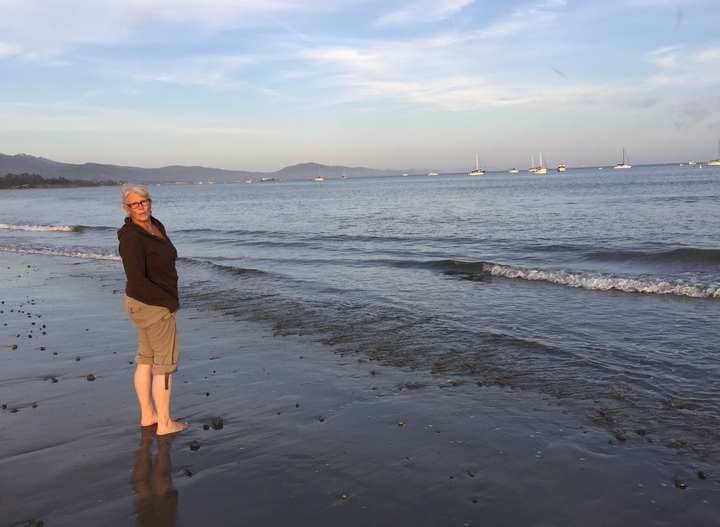 Every now and then I have received emails from strangers who have stumbled upon one of my blog posts. They suggest Bible verses that I could read to restore my belief. And sometimes I open the big book, I turn the wispy pages, I review the words. It doesn't really help, but the spirit of kindness behind the post does and it creates a meeting place for us that I deeply appreciate.
I still pray. I believe that I join my heart with others to plead for healing, to ask for mercy, to add my voice of hope for peace for those who mourn. Some days I imagine I'm talking to God. Some days I think Jesus is listening. Most of the time, I just collect love from others and pass it on, seeing it as the energy that runs through all of life.
I am still unsure about a lot of things and I agree with that. Uncertainty is like the truth these days. I also remain open to the mystery of unexpected grace. What I do know is this: Love is alive and well and thriving in the world, whatever we call it. For me right now it's a pretty firm place to stand.
Rebecca Gummere is a writer living in New Mexico where she is working on a memoir, "Chasing Light," on her solo spiritual journey across the country 2016-2017. Her essays have appeared in The Daily Beast, O, The Oprah Magazine and other publications. Follow her on Instagram and Twitter to @rgummere. Find out about his upcoming adventures at www.rebeccagummere.com/blog.
Do you have a compelling personal story that you would like to see published? on HuffPost? Find out what we're looking for here and send us a pitch!
Calling all super HuffPost fans!
Sign up to become a Founding Member and help shape the next chapter of HuffPost