USA
World News
FBI arrests pastor who wore company jacket on Jan. 6 and pushed into police line
WASHINGTON — An Ohio pastor who wore his company jacket as he pushed against a police line on Jan. 6, 2021, was arrested by the FBI on Wednesday and charged with a felony and misdemeanor, the Ministry of Justice said. Justice.
William Dunfee, 57, a church pastor, is the man seen on video recorded by another Jan. 6 rioter telling officers that the mob was going to take over the steps of the United States Capitol; online sleuths identified him before his arrest this week. Dunfee also told other rioters they were "taking our house," according to an FBI affidavit.
"This election has been stolen from us and it's time for the American people to rise up. Rise up. Rise up. Today is the day those elected officials realize we're not playing games anymore," Dunfee said to other rioters, according to the affidavit and video. "We will defend our country's freedoms. We will defend our president. And today is the day that these elected officials, these senators and these members of Congress, understand that we do not we're not going to allow this to go on any longer."
Dunfee also said elected officials 'must fear us' before saying the rioters were 'going to our house'.
"Gentlemen, we want you to understand something. We want you to understand something. We want Donald Trump and if Donald Trump doesn't come, we take our house. We're taking our house," Dunfee said.
Dunfee and others then pushed the metal barricade into the officers and burst in, according to video feeds and the FBI affidavit. Dunfee proceeded with the crowd to the eastern steps of the Capitol. He is not accused of entering the building.
"Hallelujah," Dunfee said when another rioter announced he had halted Congressional certification of the election, later telling a crowd, "Mission accomplished."
Dunfee was easy to identify by his company jacket. NBC News ran a search for the company after seeing the video this summer and quickly identified him as a business partner at Cross Builders LLC in Ohio. The FBI received extensive tips on Dunfee, including screenshots of comments from members of his church.
The FBI pointed to a video on the Facebook page of New Beginnings Ministries Warsaw, where Dunfee is a pastor, in which he talked about his plans before the Jan. 6 attack. "It's not over. From November 4th to 6th, we leave for DC Who accompanies us?" Dunfee says in the video. In another video, after the attack, Dunfee complained about the way the rioters were portrayed.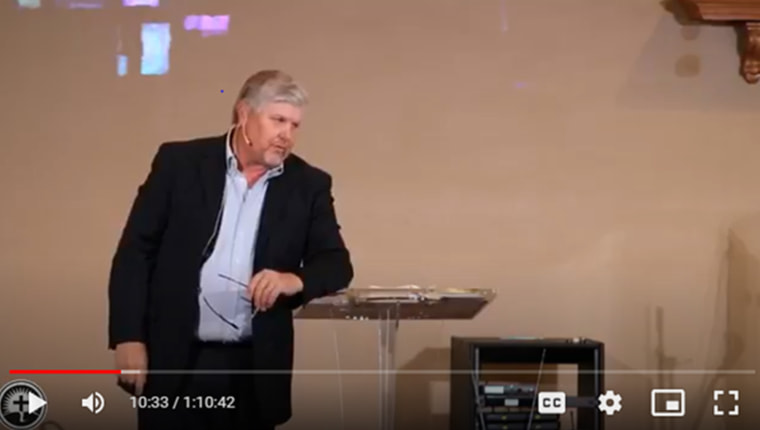 "We are showing up on January 6 at the Capitol, aren't we? To let it be known that we are not going to back down and let an election be stolen. That we're going to hold our legislators to account and so on? And what has it brought us? Eh? What are we all famous for? Eh? A bunch of terrorists, right? Dunfee said in the video.
"I can tell you, having been there, that we were surrounded by patriots. Many, many, many, many patriots. And I thank God that they showed up just to let it be known that, you know, what the end result is, that you're not stealing this election. You are not going to rob us, deprive us of a democracy, of a republic, without our being heard.
Dunfee faces criminal charges of interfering with a law enforcement officer during a civil disturbance, as well as obstructing an official process.
nbcnews
Not all news on the site expresses the point of view of the site, but we transmit this news automatically and translate it through programmatic technology on the site and not from a human editor.