USA
World News
Far-right extremist Riley Williams sentenced to 3 years in prison for storming the Capitol on January 6
WASHINGTON — A far-right extremist "obsessed" with white nationalist Nick Fuentes was sentenced to three years in prison on Thursday for storming the U.S. Capitol and leading a crowd towards the office of House Speaker Nancy Pelosi , where another rioter stole a laptop.
In passing sentence, U.S. District Court Judge Amy Berman Jackson called Riley Williams' actions "totally reprehensible."
Williams, federal prosecutors argued at the trial in November, "led an army" down a flight of stairs to Pelosi's office and was present when rioters stole the laptop the California Democrat kept in her conference room and used for "all of his Zoom meetings".
Williams' federal public defender Lori Ulrich said while Williams may have "unpleasant" beliefs, she was a young woman equipped only with a "cell phone and her fuzzy zebra bag" who even posted to at one point she was "storming THE WHITE HOUSE". when she was, in fact, in the legislature. Williams, his defense argued, "wanted to be somebody."
At the pre-sentence hearing, Williams said she was embarrassed to watch the actions of the "stupid young girl" she now sees in all those videos. She said she was now "a responsible woman" and had been "addicted to the internet since before I could remember".
But Assistant US Attorney Samuel Dalke argued that Williams was not an "impulsive Gen Z gadfly" or "the Forrest Gump of January 6". Williams "participated in domestic terrorism, plain and simple." Dalke said.
Williams was ultimately convicted of six counts: felony civil disorder, resisting and obstructing certain officers, and four misdemeanor counts. The jury is deadlocked on one count of obstructing official process as well as whether Williams aided and abetted the theft of Pelosi's laptop.
Jackson had ordered Williams remanded in custody after the verdict, saying she had "no confidence" that Williams upheld the rule of law.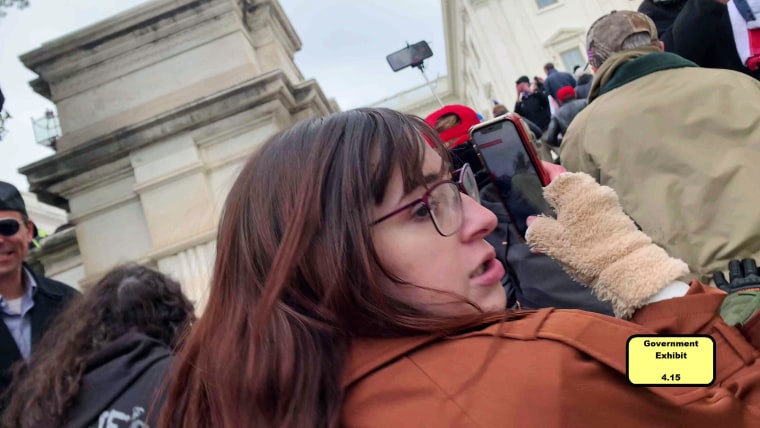 Federal prosecutors had requested 87 months, or more than seven years, in federal prison for Riley, arguing that such a sentence would hold her accountable "for her disproportionate and terrifying participation in — and the continuation of — chaos and violence." at the Capitol on January 6.
"Wherever she went, Williams acted as an accelerant, exacerbating the chaos. Where others turned, she pushed forward. When officers blocked her path, she recruited other rioters, especially taller men wearing helmets and body armor, rounded them up and pushed them forward like a human battering ram, using the crowd as a weapon to break through police lines. faced were among those injured," they wrote in a sentencing note.
"Then, in the 12 days between the riot and her arrest on January 18, 2021, Williams repeatedly destroyed evidence and attempted to evade law enforcement: she deleted her social media accounts and communication, asked others to delete messages and remove videos from the internet, reset his iPhone, changed his cell phone and used advanced software to erase his computer," they wrote. of Pelosi, Williams shouted at officers inside the Capitol rotunda, "We will remember your fucking face" and "You are a traitor. You are a traitor to this country," prosecutors said. She then bragged that she was "right in front of the police calling them traitors" and that she stood up to the police. Williams spent about 90 minutes inside the building, then climbed atop a tactical police vehicle when she left, they wrote.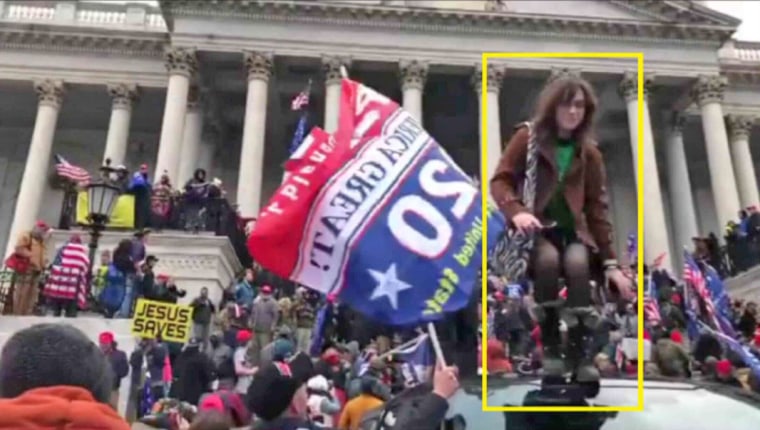 "Everyone told me what I did was wrong but in my heart and soul I know what we did was patriotic and what is right and anyone who says otherwise should be condemned" , wrote Williams to her father, who traveled with her. in DC on Jan. 14, 2021, prosecutors said.
Williams' attorneys have requested a sentence of one year and a day in federal prison.
"A sentence of 12 months and 1 day reflects the seriousness of Ms. Williams' conduct on January 6 and is just punishment for what she did that day," they wrote. "It also reflects the characteristics of Ms Williams – in particular her youth and lack of proper parental guidance, and takes into account that she has no criminal history."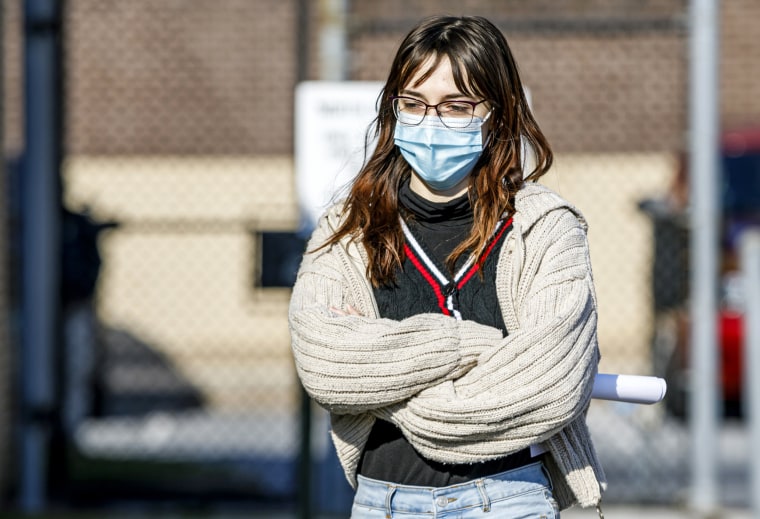 In a letter to the court, Williams' fiancé said Williams was "addicted to the internet" before Jan. 6 and was "seeking the attention and [affirmation] everyone she could." She became a better Christian, he wrote, and now she just wanted to be "a mother, wife and servant of God." She wants to homeschool her children , wrote Ian Hoyt Franz, and teach them to be "virtuous, honorable and loving." She also wants to raise sheep for their wool and cows for milk.
"When Riley is finally done and can go home, I plan to marry her and start a life together. Buy some land and give her these sheep," Franz wrote. "How much longer does she have to go through? I don't know how long Riley has to be gone, but no matter how long her family and I will be patiently awaiting her release."
His mother wrote that Williams "longs for a simple life" and that her dream is to have "a house on a big piece of land, a big family, lots of vegetables and fruits growing in a garden and farm animals to raise. for themselves". consumption."
Williams, her mother wrote, "realized what a blessing it was to be forced off the internet" after being arrested and "found other interests, like crocheting."
nbcnews
Not all news on the site expresses the point of view of the site, but we transmit this news automatically and translate it through programmatic technology on the site and not from a human editor.