Digested week: peaceful pre-Gray limbo shattered by a "happy birthday" | Jean Crace
| Business News Today | Usa news
Monday
FC Magdeburg fans clearly have a sense of humor. In 2012, when their team was bottom of German football's fourth tier and had gone five consecutive games without scoring, fans gathered behind the goal with a banner saying "Don't worry, we'll show you where the goal is. ". and hundreds of large glowing arrows all pointing to the back of the net.
Surprisingly, it worked, with Magdeburg managing to score, but alas not winning, as they managed to concede twice. Still, small steps and all that. I may be impatient, but I was keen to do something similar at Stamford Bridge on Sunday when I watched Spurs lose to Chelsea for the third time in as many weeks – fourth overall for the season – without score a single goal in the process. Worse still, a goal disallowed for a foul on a defender aside, Tottenham had just three shots on target in the whole game, two of which were scuffed directly on the keeper, and never really threatened to score until in the 88th minute, when a Harry Kane header was well saved.
It wasn't as dismal as my previous trip to Chelsea for the Carabao Cup, in which I don't remember us looking like scoring once, but it was still tough watching Spurs constantly give away possession and have to endure the local supporters. singing "It happened again." What he had. As we all expected. I've been going to Stamford Bridge for decades and only saw Spurs win once. Even gamblers now seem to expect to lose. The pain isn't necessarily over for the season either. It will be the law of the turf, if we manage to beat Brighton in the fourth round, that we draw Chelsea to the next round of the FA Cup.
Tuesday
At the start of the week, it was as if all of Westminster was in a more or less peaceful state of emptiness, with everyone awaiting the release of Sue Gray's report. It lasted less than a day before all hell broke loose.
First, on Monday night ITV broke news of another Downing Street party, at which Carrie Johnson and 30 staff had taken over the cabinet room to surprise Boris with a cake and sing 'happy birthday ". Come this morning, the story had evolved, with Metropolitan Police Commissioner Cressida Dick announcing there would be a police investigation into various parties that took place in Downing Street and Whitehall.
Bizarrely, some Boris apologists have passed off the fact that Johnson now faces a criminal investigation as good news for him. Almost immediately, it was then announced that Gray's report would now only be released after the police had concluded their own report. This quickly changed so that parts of the Gray report which were of no interest to the police could be released immediately, the rest withheld, before later that afternoon word got out that the whole report might be published after all.
By evening, however, Downing Street had still not seen the report or said whether it would make the whole thing public when it did. In short, Westminster was in chaos and no one knew what was going on. The evening ended with Jacob Rees-Mogg on Newsnight pledging his unwavering support for the Prime Minister no matter what he turned out to have done. Moral relativism was alive and well.
Wednesday
For years, I still consider myself one of the worst financial advisors of all time. Before I cleaned up my act in the late 1980s, I worked for a company whose main business was selling life insurance tied to monthly savings policies, which even I could see were desperately poor value for money as they seemed primarily designed to make as much money for the company as possible. When I told my manager about it, he just shrugged and said it was better for people to save something than nothing. Not entirely convinced by this, I passed on my doubts to potential clients, so that I hardly sold any policies. I even managed to wrongly sell myself my own endowment for our mortgage.
But it turns out that I might have done some good after all. Last week my friend Alex reported on a boarding house he thinks I must have sold to him in 1986. Now it goes without saying that none of us remember that I sold him that boarding house, but the dates match and he can't think of anyone else who could have sold it to him. Anyway he had to pay £50 a month for four months before he quit, probably on the grounds that by then he realized I had no idea what I was doing and that, anyway, I had already been fired from the company.
Mysteriously though, since then the £200 has become a healthy £8,000. Even more remarkably, Alex found that when he came to withdraw the pension, he paid an annuity of £1,000. Why he was offering such a generous return, he didn't ask. In case that's a mistake. So if he had had more faith in the pension and stuck to it, he might have been a grown man. If he had simply continued contributing for another four years, he could have received a £10,000 pension. So think what he could have had if he had stuck with it even longer. I only wish I had been stupid enough to buy one of the pensions I was selling.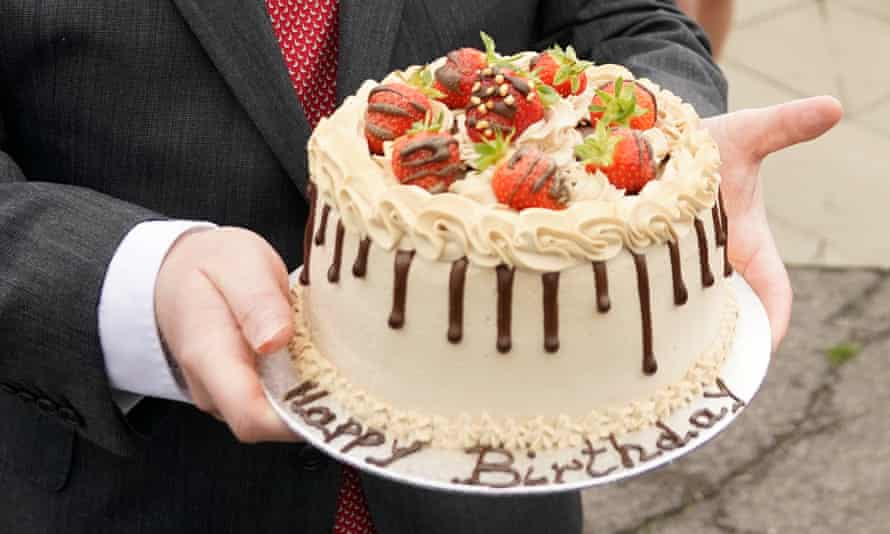 Thusday
While everyone is still waiting for the publication of the Sue Gray report, I have taken to filling the time by collecting some of the apologies Tory MPs have made for Boris Johnson's behaviour. Less than a month ago, the standard defense for most Tories was to say, "Let's wait and see what Sue Gray finds." Now, anyone who bothers to defend him in public has long since given up claiming that Boris – or the Suspect, as he should be more accurately known – was telling the truth and have been busy constructing their own realities.
Pride of place goes to Northern Ireland minister Conor Burns, who tried to convince Channel 4 viewers that Johnson had been "ambushed with cake". This Bobcat the caterpillar can be a real bastard. Meanwhile, Andrew Rosindell said it wasn't as if the suspect "robbed a bank". Imagine having such low expectations of a prime minister. Edward Leigh thought it was absurd that Johnson could be knocked down by a piece of cake when we were on the brink of war. A claim that might have been more convincing had Boris been in Ukraine or spent time brokering a peaceful solution for the country instead of battling a sordid scandal at home.
Theresa Villiers thought it was fine for The Suspect to go to as many parties as he wanted because he had been Prime Minister while the vaccination program was underway, Mark Jenkinson thought the parties were all one media conspiracy, while Richard Bacon thought lying about what you were doing was too trivial an offense to warrant mention.
Crispin Blunt had the most unusual take. He was certain that everyone had broken the law, so there was no harm if the Prime Minister did the same. Well done Crispin. Insult the vast majority of people who obeyed the law and did not see their families. Even when they died. With class.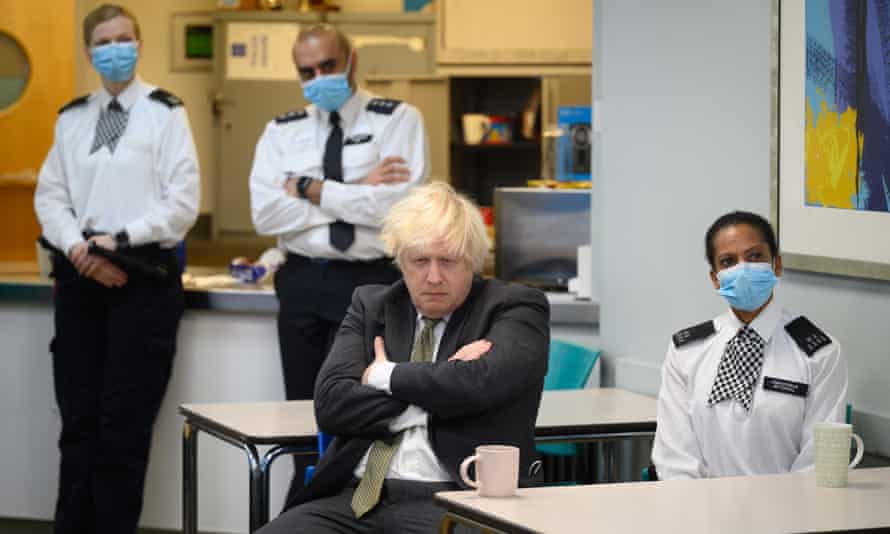 Friday
Our dog, Herbie, is now older than me and my wife. In dog years, anyway. In September he turned 10 and he is starting to show his age. He is always up for a walk every morning and is an enthusiastic squirrel and stick hunter. In the past, he was still pretty lively when he got home, but now he just wants to curl up on the couch or the bed and nap for the rest of the day. When evening comes, he straightens up and rushes around the garden several times to see if there are foxes, but he is then happy to go up to bed when we do.
It's not the first time it's occurred to me that Herbie has shown me how to age gracefully. For starters, he's in better shape – he has no signs of arthritis, whereas I have a prosthetic knee and a squeaky back – and he doesn't seem to moan or worry about things he can't. do more. He just does things.
On the other hand, I still regret not being able to run, even though I haven't been able to do so for more than 10 years. The elliptical trainer in the gym simply cannot replace the freedom to exercise outdoors. In short, I just don't accept my limitations. I can see the future and it's not pretty. There's no way I'll ever have a Stannah stairlift in the house; I prefer to drag myself upstairs on my hands and knees. I say it now, of course. Watch this place.
Week digested, digested: Grayja-vu
Digested week: peaceful pre-Gray limbo shattered by a "happy birthday" | Jean Crace
| Latest News Headlines World news
theguardian
Not all news on the site expresses the point of view of the site, but we transmit this news automatically and translate it through programmatic technology on the site and not from a human editor.