USA
World News
DeSantis and Musk hit the media – after Twitter chat crash embarrassment
Well, that must have seemed like a good idea at the time.
Ron DeSantis kicks off his presidential campaign via a friendly Twitter chat with Elon Musk – what could go wrong?
After about a minute, it all crashed, and for the next half hour, as their voices returned and then quickly cut off, media pundits posted tweets filled with mockery and ridicule.
For Musk, it must have been a humiliation when his hype balloon burst, servers collapsing under the weight of half a million users.
TIM SCOTT'S CANDIDACY: ENCOURAGING, INSPIRING AND VERY LIKELY TO WIN
DeSantis must have been livid, knowing full well that the botched event would become a metaphor for his White House kickoff.
Finally, after an excruciating half hour, Twitter launched a live stream – but lost half of its audience in the process.
Once their voices could be heard again, DeSantis and Musk praised each other — and spent much of their time bashing the media.
The governor praised the billionaire as an advocate for free speech. Musk hailed DeSantis for reopening Florida during the pandemic despite fierce criticism from the press.
Musk told DeSantis that there was "no shortage of hit stories about you in the press."
"Legacy media, these companies, they're in their little bubble," the governor agreed.
"They went totally hysterical," Musk added.
Asked about the book ban in Florida schools, the governor called it a "hoax… What you see is the left and the media colluding on this."
VOTERS DISLIKE BIDEN AND TRUMP – WHOSE WEAKNESSES ARE GREATEST?
Musk allowed a few more questions, but all from conservative DeSantis supporters.
The session amounted to a pretty robust endorsement from the man who runs Tesla, SpaceX and Twitter and has soured on Donald Trump.
DeSantis avoids most mainstream media, which he views with disdain, so a conversation with Musk, as opposed to a reporter, was low risk (except for the technical side). After that, he appeared on Fox with former Republican congressman Trey Gowdy.
If there's a downside to Musk's embrace, it's that DeSantis can be asked about the owner's most controversial or offensive tweets. But that would seem like a small price to pay.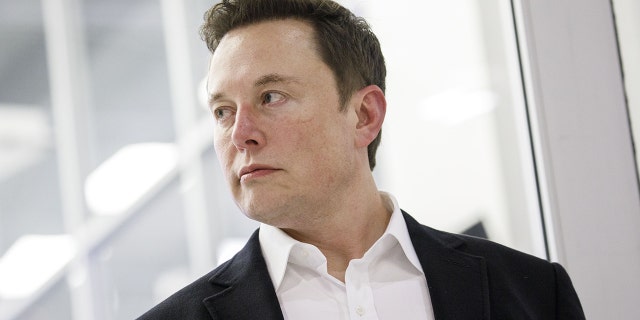 Maybe DeSantis' advisers persuaded him that a speech at a rally would fall flat, since the Florida governor isn't known as a big speaker, and a smaller event would have to involve a lot of handles. hand along a rope.
Trump said on his social media site that DeSantis "needs a personality transplant," and in a statement his campaign said, "Advertising on Twitter is perfect for Ron DeSantis. not to interact with people and the media can 'I don't ask him any questions.'
The Washington Post, with an accurate point of view, said in a report: "The launch underscores DeSantis' embrace of conservative influencers as he seeks to circumvent the mainstream media he pokes fun at. It also aligns him about one of the richest people in the world – a polarizing figure who shares DeSantis' contempt for the liberal media and critics and has quickly become one of the most prominent and defiant voices on the right."
But National Review says: "While Elon Musk may be utterly hated by left-wing activists, he is not viewed as negatively by the country as a whole. To the general public, he is the richest man in the world. world, which makes electric cars, launches rockets and recently bought a social media website. That's all. They're not as upset with "Twitter Blue" as the left seems to be. don't even know what it is."
FIRST ON FOX: RON DESANTIS OFFICIALLY LAUNCHES 2024 PRESIDENTIAL CAMPAIGN WITH 'GREAT AMERICAN COMEBACK' VIDEO
DeSantis is widely recognized as Trump's main challenger, but the media has really backfired as the former president has built a 30-40 point lead in national polls. The DeSantis camp feels the national polls don't make sense and their man has high favor in the early states.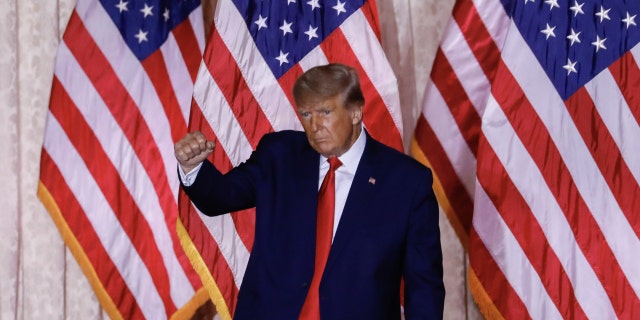 As Rich Lowry writes in The New York Times – under the headline "He's Not Dead Yet" – "It's never a good sign when political analysts write 'What Went Wrong?' stories about your presidential campaign before it's announced."
CLICK HERE TO GET THE FOX NEWS APP
The article says DeSantis "still has the makings of a strong campaign," with a major fundraiser, but the governor needs to find a way to tell a personal story and not just talk politics.
Ron DeSantis has talked a lot about politics – that is, when he finally got to talk.
Howard Kurtz is the host of FOX News Channel's MediaBuzz (Sundays from 11 a.m. to 12 p.m. ET). Based in Washington, DC, he joined the network in July 2013 and appears regularly on Special Report with Bret Baier and other programs.
Fox
Not all news on the site expresses the point of view of the site, but we transmit this news automatically and translate it through programmatic technology on the site and not from a human editor.