USA
World News
Decades of levee failures spell disaster for Latin American farming town
Maria Urbieta described what it was like to return last Thursday and see her 24-year-old home, after a levee breach in Pajaro, Calif., caused by powerful storms that forced a mass evacuation.
"Just to cross the bridge, I started crying," Urbieta, 56, said emotionally, referring to the Pajaro River Bridge that connects Pajaro and the nearby town of Watsonville. "I didn't know what to expect — what my house looked like when I arrived here. As soon as I walked in and opened the door it was really bad.
Urbieta's house suffered extensive damage; its crawl space was filled with mud, the living room floor had heaved three inches, and all bedding and furniture was contaminated with flood water. The family's three vehicles – a Nissan Infiniti QX4, a Jeep CJ7 and a 1987 Chevrolet Camaro IROC-Z – were flooded.
The unincorporated town of Pajaro is home to nearly 3,000 people, who are largely low-income, many of whom are Spanish-speaking Latino farm workers.
Residents like Urbieta and local officials are frustrated by the damage and loss, as they point out that previous levee failures should have served as a warning to state and federal authorities. A long-awaited multimillion-dollar flood mitigation project, they say, is coming too late.
"Pajaro hasn't received the care, attention and respect he deserves," Monterey County Supervisor Luis Alejo said. "Historically, there has not been a commitment from the U.S. Army Corps of Engineers (USACE) to fund the level of flood protection needed to better protect this community from future flooding."
This is not the first time that Pajaro has faced flooding due to dike failures. It has suffered four since 1949 – when the levee system was originally completed for the Pajaro River – including the 1995 flood that killed two and caused between $50 million and $95 million in damage. A few years later, in 1997 and 1998, major floods also displaced hundreds of residents.
Urbieta and her family have spent the past few weeks bouncing around in a family member's home or in shelters, sleeping on inflatable beds, couches and floors. Urbieta, who used her home as a day care center, is now out of work and homeless for at least the next month, she said.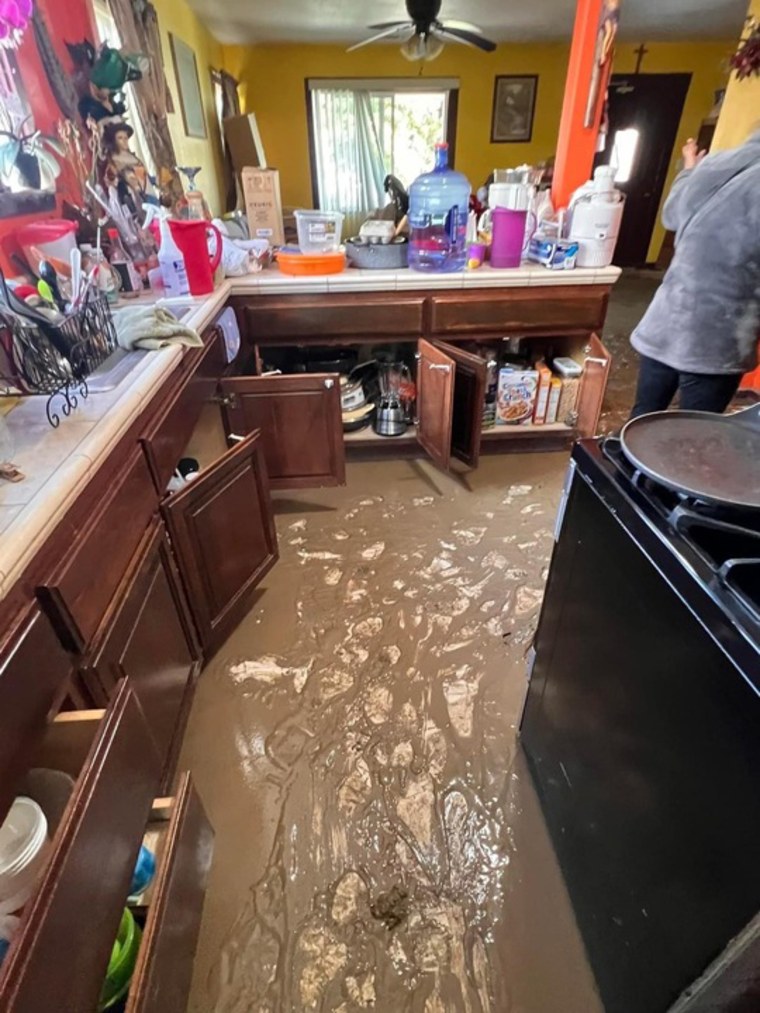 USACE and the California Department of Water Resources are funding the Pajaro Management Flood Project, a $400 million effort to mitigate flood risk in Pajaro, Watsonville and surrounding agricultural areas. Construction is expected to begin in 2025, but it couldn't come soon enough.
'It is not fair'
The Pajaro River levee was a problem for decades because federal, state, and local officials knew it could fail and needed repairs. A risk management study conducted by the USACE indicated that the original project "no longer provides the level of protection intended".
But the surrounding area made up of agricultural land and dwellings was considered too undervalued. An unnamed official told the Los Angeles Times, "It's a low-income area. It is largely farm workers who live there, which has led to low prioritization over the years.
Alfredo Aguirre, a farm worker, was eager to return home. Fortunately, only the exterior had been affected by the flood. He had to throw away garden machinery, patio furniture and dog accessories.
Aguirre, 47, felt the floods could have been avoided; he noted that the river's vegetation had not been cleared over the years, making it more vulnerable.
"Something has to happen, there has to be disasters, loss of life so they can clean it all up. It's not fair," Aguirre said on the phone, speaking in Spanish. He believes he will be without work for at least a month or two since the floods affected nearby crops.
nbcnews
Not all news on the site expresses the point of view of the site, but we transmit this news automatically and translate it through programmatic technology on the site and not from a human editor.