World News
County Cricket: Yorkshire vs. Warwicks, Surrey vs. Essex and more – live! | sport

05:45
There will be an inspection at Grace Road at 11:10 am. He looks soggy.

05:40
An email arrives from Stephane Connor.
I know the championship format has been debated to the death. But looking at the Div 1 table now, depending on what's going on with Yorkshire-Warks, it looks like there will be 4 or 5 teams capable of winning the championship in the final round – which sounds very exciting. Although the lineup at the end of September means we could be grappling with the weather.
I've had some ups and downs when it comes to the merit of the division structure. I was a big fan at the start, with everyone starting tied. Then I was against it once I figured out how many dead rubbers there would be after the break. But it looks like he could have crafted a spectacular finish.
So true! At the very least, the ECB came across a grand finale!

05:36
While I struggle to make the flow workk, a wicket falls, and with it the Ballance of the game (boom, boom). Caught on this Woakes man's second slip, third ball of the day, and Yorkshire is 50-4.

05:32
Many thanks to Geoff for sitting down all night long with his avocado on rye and does a superb job. Hope the Melbourne evening is as balmy as the Manchester morning, a cheerful sun drying up the dew and lazy bees floating around the leftover honey milk. They are about to start at Headingley, where Yorkshire needs 174, and Warwickshire has seven wickets …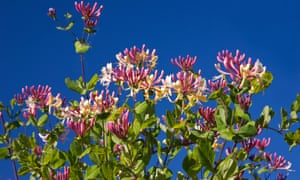 05:13
Scores on the doors
Division 1
Southampton: Hampshire 226 and 178 BEAT Notts 155 and 127 by 122 races
Taunton: Lancashire 373 and 32-0 BEAT Somerset 90 and 314 by 10 wickets
Headingley: Yorkshire 108 and 50-3 vs. Warwickshire 155 and 176 No game Tuesday, rain
Division two
Sophia Gardens: Glamorgan 309 and 57-6 vs. Gloucestershire 419
County Ground: Northants 183 and 10-0 against Durham 400 all-round No game Tuesday, rain
The Oval: Surrey 107-7 vs. Essex 439 No game Tuesday, rain
Division three
Derby: Derbyshire 156 v Kent 285 and 147-1 No play tuesday, rain
Grace Road: Leicestershire 291-2 vs. Sussex 359-9 No game Tuesday, rain
Lord's: Middlesex 144 and 233-6 v Worcestershire 171 No game Tuesday, rain

05:13
Geoff Lemon's Tuesday review
The rain washed away the third day of the penultimate round of the county championship through Leeds, London and the Midlands, but two games shaping Division One have been completed.
Lancashire jumped to first place beating Somerset by 10 wickets at Taunton before Hampshire supplanted them by beating Nottinghamshire by 122 points. After calling, Somerset started 57 behind with six wickets in hand, hoping to take a lead. But Tom Bailey took the pair overnight James Hildreth for 26 and Lewis Goldsworthy for 22, before George Balderson and Jack Blatherwick finished Somerset for 314. A pursuit of 32 was completed without a problem.
The wet Southampton pitch delayed play until after lunch, when all three Hampshire wickets in hand dropped them from 133 to 178 all. Keith Barker's 29 races were significant after his seven wickets on day two. This saw the Nottinghamshire 250 win, which seemed like a 64-to-one chance as Ben Duckett swept a quick 33.
After recklessly choosing a fight with Pakistani maestro Mohammad Abbas, the Hampshire spinners took over, with Liam Dawson finishing with five for 45 and Felix Organ three for 22 on ground that offered more and more turns. Notts recorded eight single-digit scores on the way to 127 in total. In the second division, Gloucestershire made 419 for Cardiff, then reduced Glamorgan to 67 for six in the third set.
The home side need 54 to avoid an innings loss. No play was possible for Yorkshire against Warwickshire, Surrey at Essex, Northamptonshire against Durham, Middlesex against Worcestershire, Leicestershire against Sussex or Derbyshire against Kent.

05:13
Preamble
Good morning! I thought today would be swept away the pieces after the party, but the rain swept across the country yesterday, wiping out the games here and there. There have been two results, the most important in the Premier League: Lancashire's loss to Somerset and Hampshire's boot at the back of Notts. All eyes are now on Headingley.