USA
Chicago drownings spark speculation, but authorities say cases not linked – NBC Chicago
Sadness and anger turned to intrigue and fear.
These emotions illustrate the feelings of some after several recent examples of young men going missing, then found days later drowned off Lake Michigan or in the Chicago River.
Some have speculated in viral social media posts that the men's deaths are not isolated or accidental, but rather the victims of a single suspect: a theory that, for now, officials claim that there is no supporting evidence.
This speculation is fueled by reports of unsolicited taxi offers or "free rides" for customers leaving bars and restaurants in Chicago, where drivers have offered rides outside of ride-sharing apps or businesses. formal taxi rides for a cheaper cost – something that consumer advocates and those in the public safety strongly recommend against doing.
While recent deaths and the problem of unsolicited taxi bids have been connected in social media posts, city and county officials say there is no evidence to support their link.
Tragic drownings
Since December, there have been at least four reported drownings where young men went missing, days before their tragic discovery.
Krzysztof Szubert, a 21-year-old Polish businessman, was reported missing on December 3 after leaving a River North party. The Cook County Medical Examiner's Office said Szubert's body was found in Lake Michigan in the Oak Street Beach area on December 7.
The medical examiner determined Szubert's cause of death to be "drowning with ethanol intoxication as a contributing factor", and the manner of death was ruled "accidental".
Peter Salvino, a 25-year-old doctoral student from the North West, disappeared on December 17 after leaving a party in Lincoln Park. Officials say Salvino's body was found in Diversey Harbor off the 2400 block of N. Cannon Drive on Dec. 20, three days after he went missing.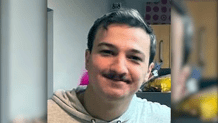 Salvino's cause of death mirrors Szubert's: medical examiner determines Salvino 'drowned'[ed] with ethanol poisoning as a contributing factor", and the manner was also deemed "accidental".
Anthony Rucker, 23, was reported missing Feb. 13, and Chicago police found his body three days later, Feb. 16, in the Chicago River near the 3700 block of S. Pulaski Road.
The medical examiner's office determined that Rucker committed suicide and the primary cause of death was ruled to be "drowning".
If you or someone you know is having suicidal thoughts, you can get help by calling 9-8-8 or visiting NAMI Chicago here.
And Joel Orduno, 24, was last seen at his Logan Square residence on February 17 before he was reported missing to Chicago police.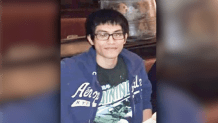 Nearly a month later, officers said Orduno's body was discovered in the Chicago River in the 2700 block area of ​​North Leavitt.
The medical examiner's office tells NBC 5 that the cause and manner of death in Orduno's case are still under investigation.
In addition to the four deaths, officials searched Lake Michigan in a northern suburb of Chicago after a 21-year-old US Navy member in Waukegan went missing after leaving a local bar. Séamus Gray has yet to be found, and authorities in Waukegan recently ended a multi-day search effort. The Navy Criminal Investigative Service (NCIS) was seen searching the water on Monday, although they said Gray was still missing.
"Diver from the Waukegan Fire Department and Gurnee Fire Department searched a large area around the government pier in the harbor but did not locate Séamus," a statement from the agency said. "Additionally, a surface swimmer searched an area around the Waukegan Yacht Club but was unable to locate Séamus."
Although there are some loose similarities to the cases, the medical examiner's office and the Chicago Police Department told NBC 5 there is no known connection.
"At this time, there is no evidence to suggest there is a connection between these drowning deaths," a Chicago Police Department spokesperson told NBC 5. "The Chicago Police Department is conducting thorough investigations into the deaths as we work to end the families of these victims and all victims.
Reported drownings in Cook County during the winter months of December through February have declined slightly since 2018-19.
From December 2018 to February 2019, there were about ten deaths. During this same period the following year, there were 11 deaths.
From December 2022 through February 2023, eight drownings were reported countywide, with four ruled "accidental", two ruled "suicide", and two ruled "undetermined".
Data from the Cook County Medical Examiner's Office shows a majority of drowning investigations are deemed "accidental", with 61% being labeled as such since 2018.
Nearly one in three drownings since 2018 have been ruled "undetermined", or examiners did not have enough evidence to conclude on the manner of death.
Unsolicited taxi offers
Some social media posts have linked the drownings to reports of Chicago drivers approaching patrons of bars or restaurants leaving for the night, offering rides home for cash or for free, by outside of formal ride-sharing applications or taxi operations.
"I'm in Chicago," one social media user said earlier this month. "[This] This has happened to me four times in the past two months.
The Chicago Department of Business Affairs and Consumer Protection (BACP) told NBC 5 that it received 12 complaints of "fake taxis" from January 1, 2022 through March 27, 2023. These complaints were related to overloading and to taxi numbers not corresponding to the top-light and vehicle.
The problem of unsolicited rides is not new, and public safety advocates say people should never accept such offers or rides.
When using ride-sharing apps, like Uber or Lyft, advocates recommend customers confirm that the stopping vehicle is the ride assigned to them through the app, including confirming the brand, the model and license plate number of the vehicle.
If a person is approached by a suspicious vehicle, police recommend calling 911 and writing down the details of the vehicle, if safe to do so.
The BACP Department also recommends reporting these types of complaints to the CHI 311 system, by calling 311 or online at 311.chicago.gov.
For more information on finding a safe ride home, visit Chicago's Ride Smart website here.
NBC Chicago
Not all news on the site expresses the point of view of the site, but we transmit this news automatically and translate it through programmatic technology on the site and not from a human editor.