LOUISVILLE, Ky. (WDRB) — Louisville police released body camera video Monday showing a rookie officer shooting a convicted felon who pointed an "AR-15-style pistol" at him as he ran into the Wyandotte neighborhood.
The video, taken from Louisville Metro Police Officer O'Sha Rogers' body camera, shows Jaron Bobbitt running away from officers who responded to a domestic violence call around 2:30 p.m. Nov. 13 on Beecher Street, near Wyandotte Park. The 911 call, released by LMPD during a news conference Monday, reported two men fighting in the street, a "girl running down the street screaming for help" and a man who pursued her.
Rogers – who graduated from the police academy in August and has no history of complaints – and another officer had just arrived on the scene when Bobbitt jumped from a car into the driveway of a house and immediately fled.
At Monday's news conference, seven days after the shooting, LMPD Deputy Chief Paul Humphrey said Bobbitt, who has a "long criminal history," repeatedly failed to obey officers' orders . As he walked down Camden Avenue — sometimes even jumping — Bobbitt held the gun aloft, waving it in his right hand with Rogers less than 10 yards behind him.
For nearly 30 seconds, Rogers barely stopped yelling at Bobbitt to drop the gun. Bobbitt finally responded by saying "I'm going to drop it," before immediately turning around and pointing it at the officers.
"This person's behavior is not consistent with what he says," Humphrey said Monday, explaining the police mentality of the moment. "Your words can be kind. Your words can say all sorts of things. But if your actions present a threat, we need to handle that threat appropriately. And, sometimes, that means we end up using force, including shooting our weapons. weapons at people sometimes. It's a difficult decision to make.
Rogers fired four shots, hitting Bobbitt.
Three officers quickly tended to Bobbitt's injuries – which appeared to be to his torso and right arm – as he screamed on the ground.
"I wouldn't have shot you, man," he shouts a few minutes after being shot. "…Please don't let me die, sir!"
Bobbitt told officers after he was shot that the gun was a toy, but Humphrey said it was real and loaded.
"We might talk about it for 30 minutes today, 45 minutes today, but you saw it happened in 45 seconds," Humphrey said. "And there were a lot of interactions, a lot of opportunities for people to get hurt – a lot more than what ended up happening in the end – in that very short period of time. These are not situations Simple, right? The answers may be simple, but making those decisions in the moment is not."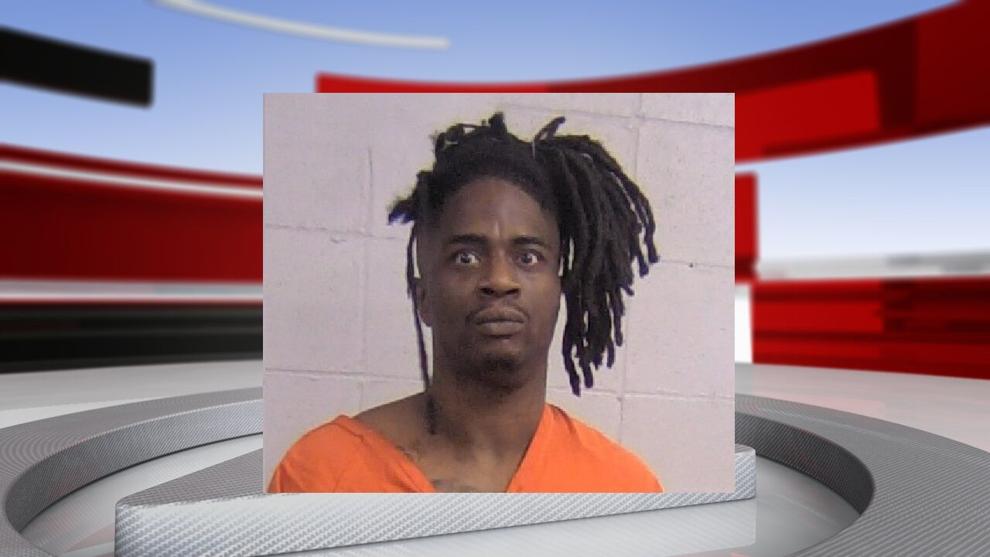 Humphrey pointed out after posting the video that officers daily find themselves confronted with situations that start at least like Bobbitt's around Louisville. These cases often result in the seizure of dangerous weapons, but these cases do not receive the same attention because they do not end in a shooting.
"These are tense, rapidly evolving and uncertain situations," Humphrey said. "(Rogers) has to make these split-second decisions very, very quickly. … I think you've seen the culmination of a lot of training."
Bobbitt was taken to the hospital but has since been released and booked into the downtown Louisville jail. He appeared in court Wednesday on charges of wanton endangerment of a police officer and possession of a firearm. Humphrey said he was also charged with fourth-degree assault in connection with the domestic violence incident that was the subject of the initial 911 call.
"He poses a serious danger to the public," Humphrey said Monday. "To be armed with this type of weapon and then to resist police orders, to continue to resist police orders, to pass through a neighborhood that is visibly occupied by houses and people, it presents itself as a very immediate threat to the public. I think we are It's a great blessing for the community that this person is now off the streets and hopefully they will be off the streets for an extremely long time, at least until they are out of this inability to make good decisions."
No one else was injured in the shooting.
Related stories:
Copyright 2023 WDRB Media. All rights reserved.


Gn En Hd