An extremely cold and windy weekend is coming
| Business News Today | World News
Weather

Saturday is going to be a very cold day, one of the coldest days you can have in this part of New England.
A blast of arctic air is moving across New England on Friday evening, thanks to a large offshore storm that we will miss.
Some rain over Cape Cod and the islands on Friday morning was the result of this intense ocean storm flowing out to sea to the east. If the storm had come closer, we would have been facing a nor'easter blockbuster. But the storm will impact New England in one way, and that's to usher in some very cold air out back.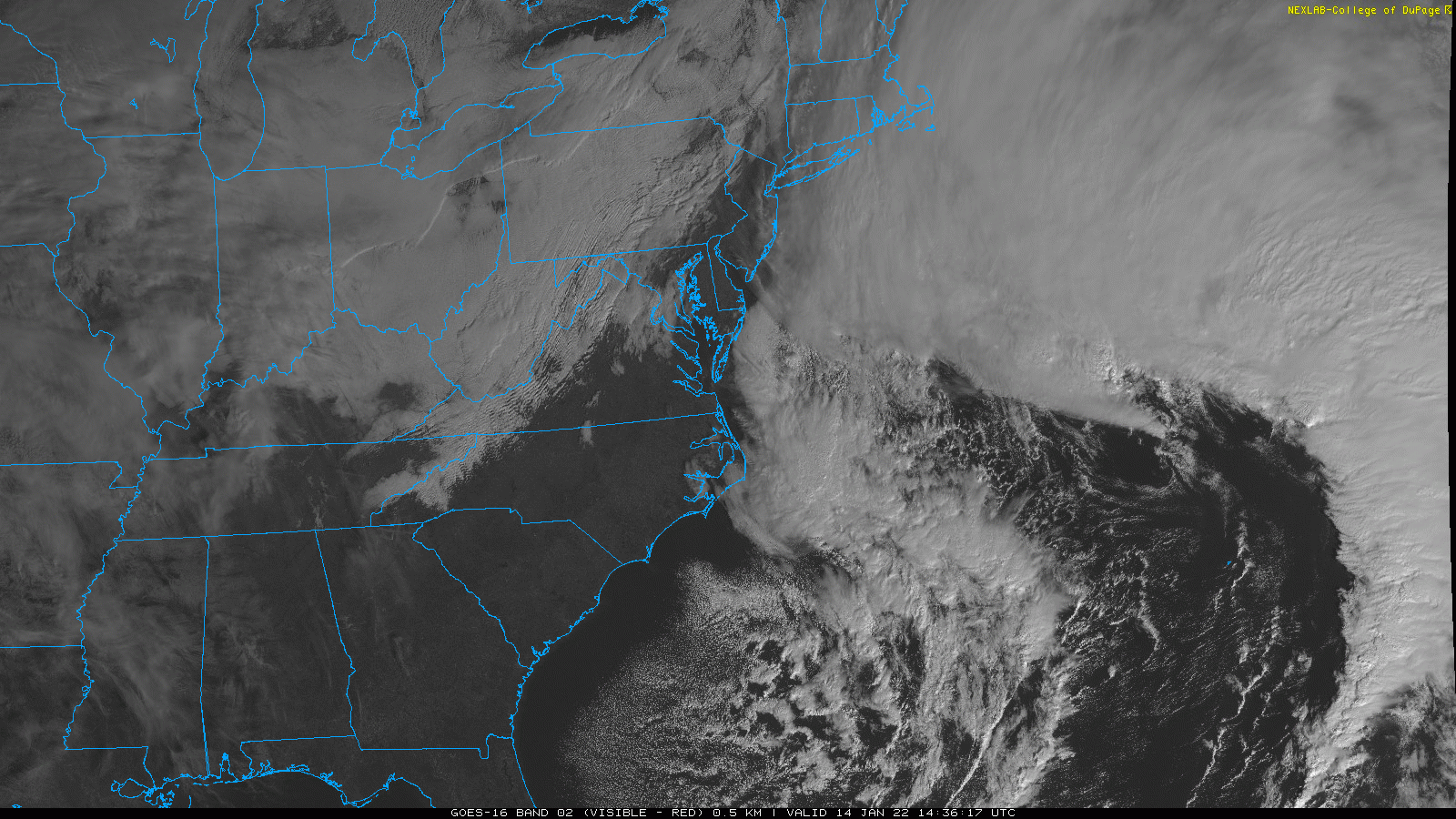 Temperatures will begin to drop overnight tonight as winds increase and wind chill temperatures drop below freezing. Saturday is going to be a very cold day, one of the coldest days you can have in this part of New England. It's semantic whether or not it's possible to have a few degrees less, but the bottom line is that very few people will be spending time outdoors on Saturdays. Look for sub-zero wind chill readings all day and actual temperatures struggling to reach mid-teens in the afternoon.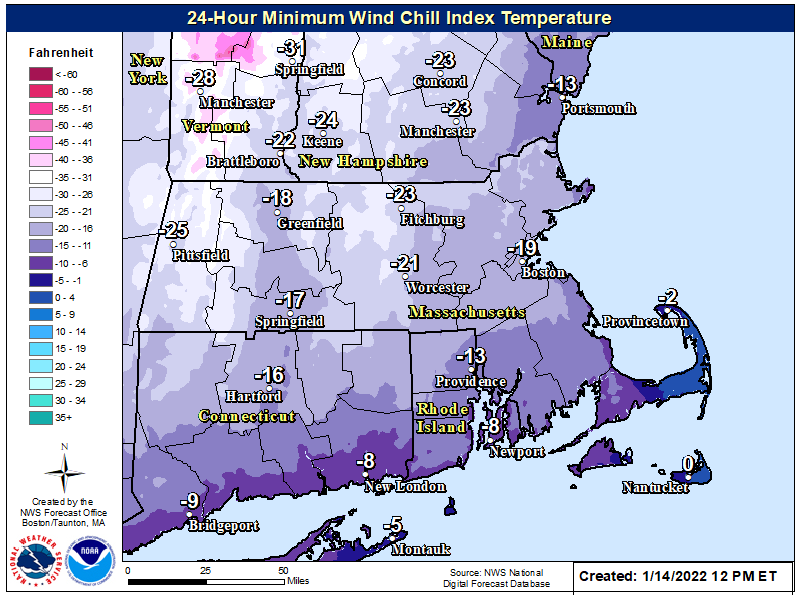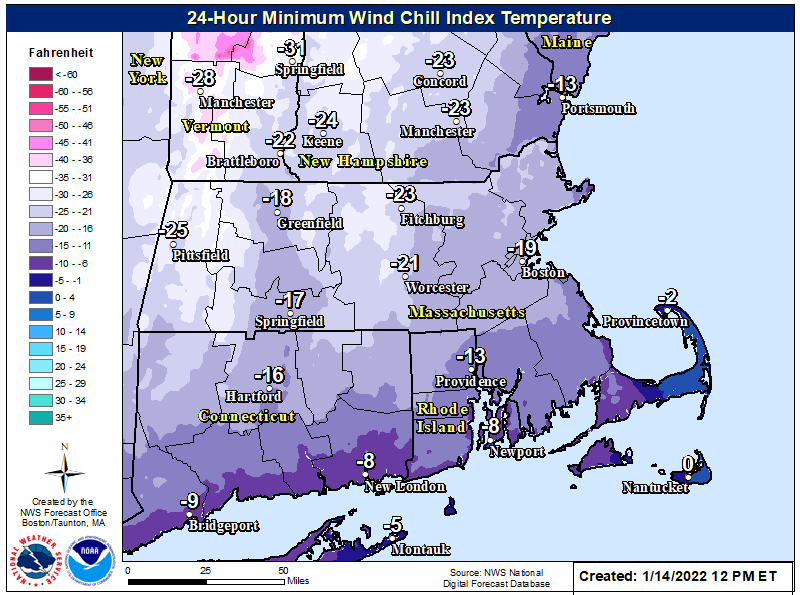 As the storm moves towards eastern Canada, the winds will ease and after a very cold night on Saturday, temperatures will rise again on Sunday. Lighter winds will make it much more tolerable in the afternoon.
southeast monday
We had known for several days that there would be a storm on Monday. I wrote how the track of this storm would determine the type of precipitation and now that we are closer to the event, it looks more and more like a rainstorm rather than snow. We've all heard of the term nor'easter for those storms that stay offshore. In winter, these often bring strong northeast winds, heavy snowfall or heavy rain. Monday's storm takes a different, warm path.
There will be some snow or mixed precipitation Monday morning changing to rain, including inland areas. When a storm moves inland, we call it a southeasterly storm because of the southeasterly winds that bring warm, moist air from the Atlantic.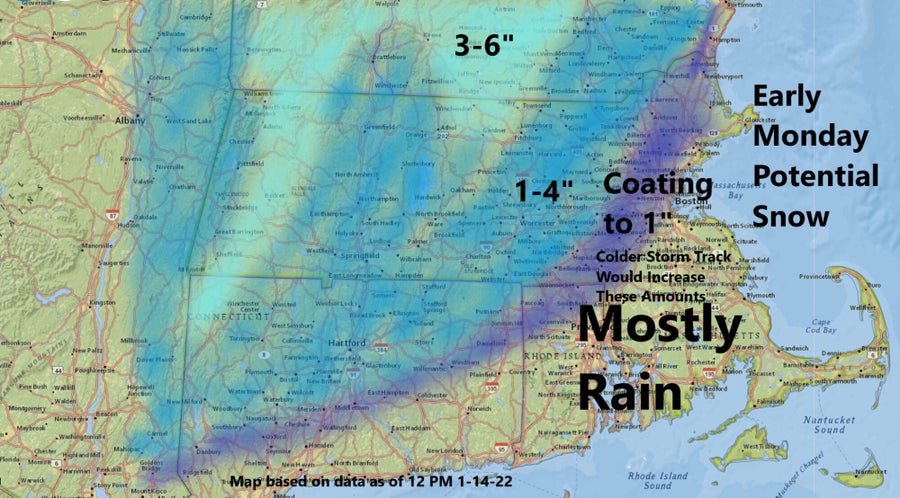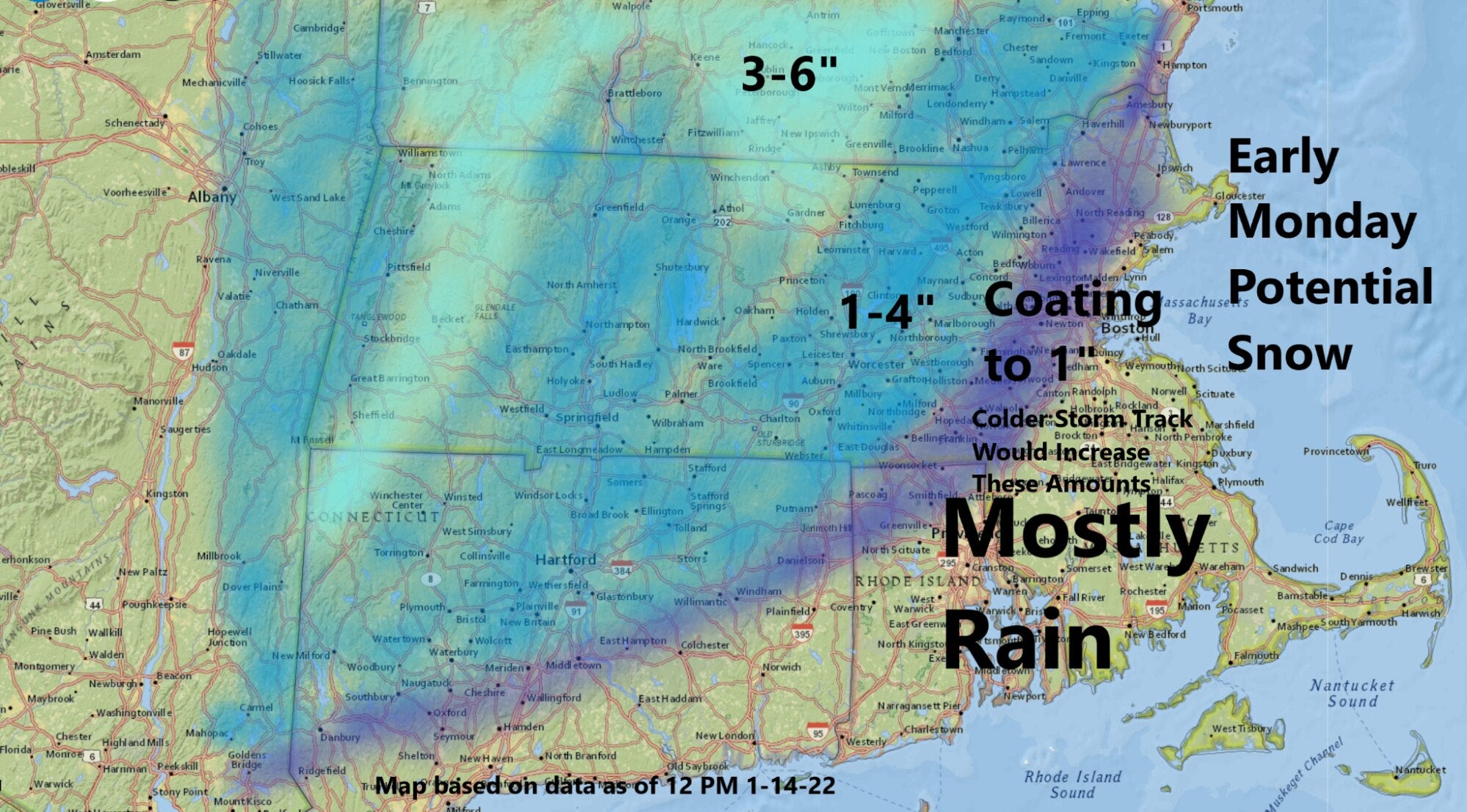 As a kid, I remember a SE eroding an entire snowpack in 24 hours, part of what we would call a January thaw. I've seen temps go from sub-zero into the 40s and while we won't quite see that range Sunday through Monday, it's going to be close.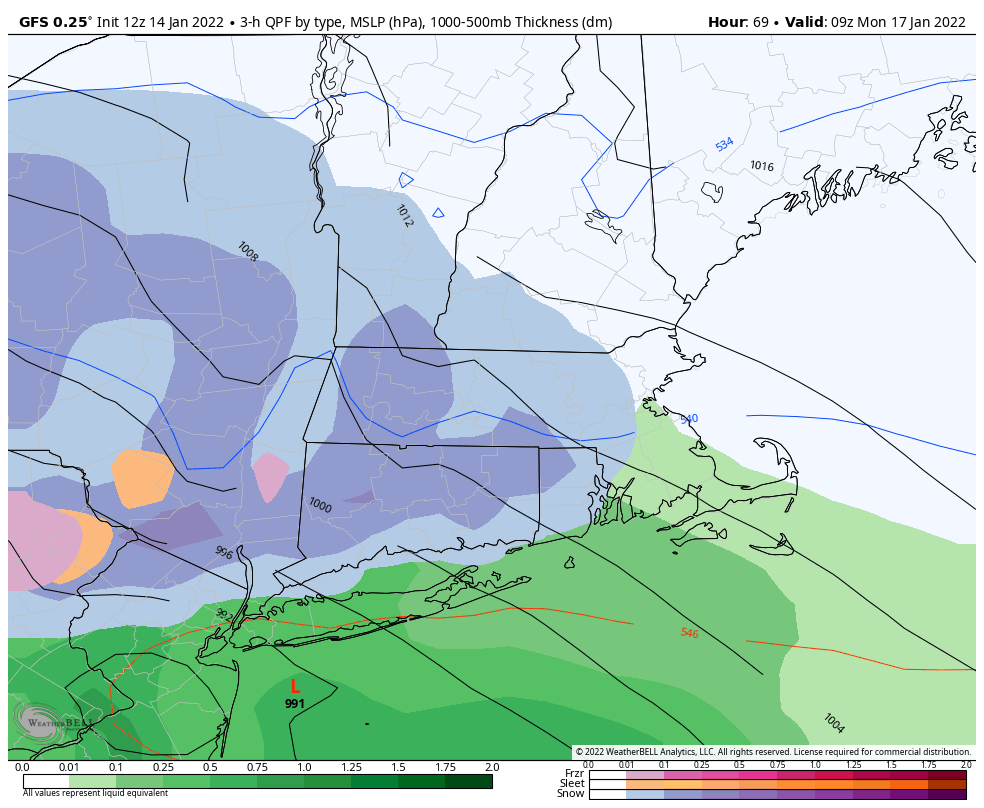 As the low pressure heads to our west, sea air will flood the coastal plain and move quite far inland. This will turn any snow to rain, which will end in the late morning with windy conditions. It can go in the 40s as far west as the Interstate-495 belt, but it will definitely go above freezing.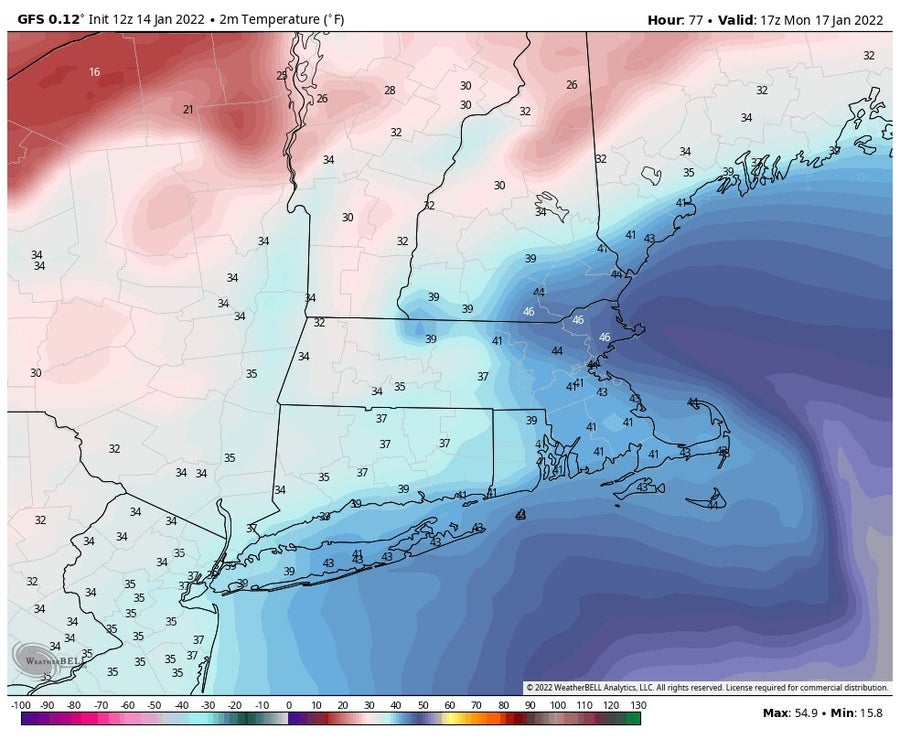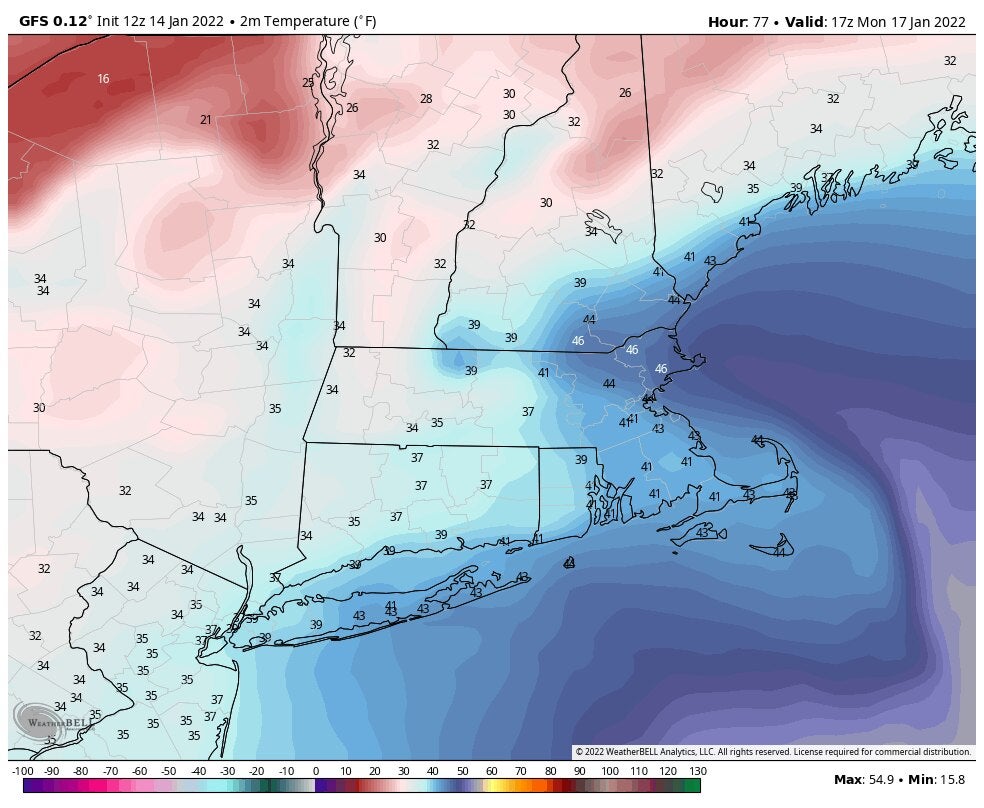 Readings above 40 degrees could be common by noon Monday.
The storm will end in northern Maine on Monday evening, ending the precipitation and allowing cold air to return to New England. During the storm it will be very windy and it wouldn't surprise me if we saw power cuts, especially along the coast, as a strong current comes in from the ocean. Sometimes the strong winds from the upper levels of the atmosphere get stuck just above the ground and don't mix on the surface. More data in the coming days should give us a better idea of ​​the strength of the wind on Monday.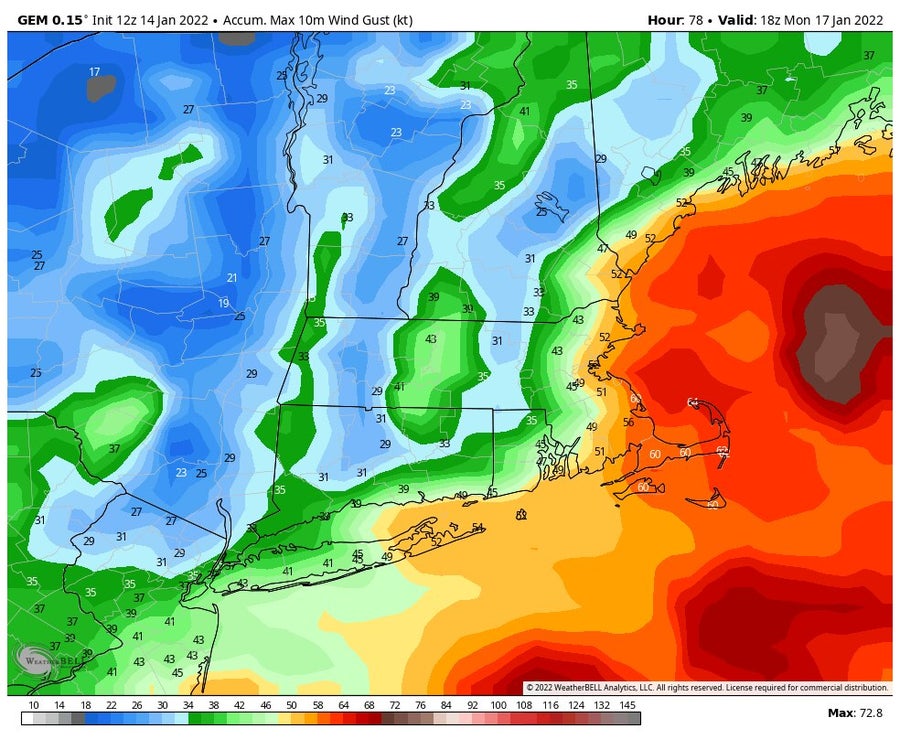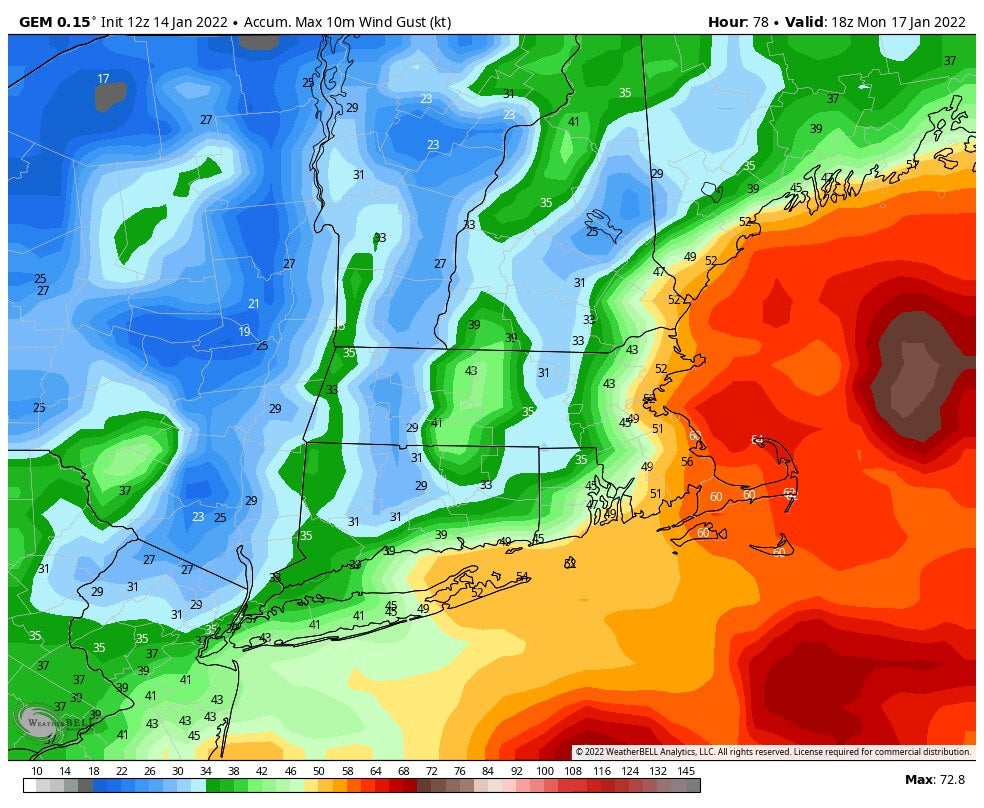 It will clear Tuesday with seasonally cold weather, but more arctic air is possible later next week as the pattern remains fairly wintry here in the east.
An extremely cold and windy weekend is coming
| Latest News Headlines News Today
Boston
Not all news on the site expresses the point of view of the site, but we transmit this news automatically and translate it through programmatic technology on the site and not from a human editor.