USA
5 things to do on Martha's Vineyard
Travel to New England

Plan your next day trip to the island.
According to Carol Ward, information specialist for the Martha's Vineyard Chamber of Commerce, seven miles off the coast of Massachusetts lies an island full of unspoiled scenery and entertainment.
New York Times best-selling author shares her favorite places in Martha's Vineyard

Martha's Vineyard, with 124 miles of coastline across six towns – Aquinnah, Chilmark, Edgartown, Oak Bluffs, Vineyard Haven and West Tisbury – is a vacation destination with a year-round population of around 23,000 growing to 200 000 during the summer months, depending on the room.
The Massachusetts escape has been called one of America's most magical island getaways by country life and served as a backdrop for New York Times best-selling author E. Lockhart's books. Boston.com readers recently named Edgartown the most scenic small town in Massachusetts.
"It's a really, very, very unique place," Ward said. "It's a beautiful place on a very human scale that allows you to really connect with what you see and what you do."
The island's diversity means visitors of all ages and interests can customize a day of fun, Ward said, choosing from activities including historic sites, shopping, dining, beaches, hiking, cycling, museums, art galleries, farms, lighthouses, following the African American Heritage Trail, and more.
Whether strolling the island through bustling Oak Bluffs or touring the island's unspoilt landscape at places such as the famous Aquinnah Cliffs, there is a "feeling of timelessness" on the island, Ward said.
"It's just magic," she said.
Ward offered the following tips on what to see and do on a day trip to Martha's Vineyard this season.
A neighborhood teeming with 19th-century "Gingerbread Cottages" is as famous as the island's beaches and lighthouses. The 318 pastel-colored homes are located at Martha's Vineyard Camp Meeting Association, a National Historic Landmark.
"It's lovely," Ward said of the famous neighborhood.
The Tabernacle, located on the grounds, is the largest covered outdoor performance space on the island and hosts a sunset concert series in the summer. The cabins are privately owned, so visitors should stay on public trails.
"They have a little museum open in July and August where you can see what the insides of the cottages look like," Ward said.
Summer visitors can also take guided walking tours of the neighborhood on Tuesdays and Thursdays during July and August, and private tours are available by appointment.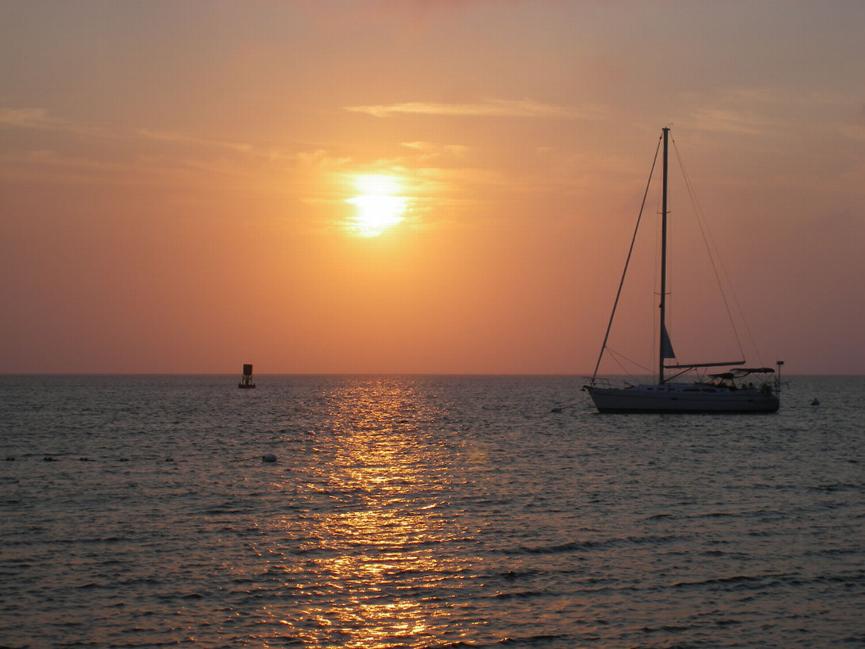 "Because we're an island, you're never far from the beach," Ward said.
The island offers many beaches, some public and others reserved for residents and visitors to the city with a parking or beach permit.
Joseph Sylvia State Beach in Oak Bluffs, which runs along the east side of the island facing Nantucket Sound, is ideal for families because of its "kid-friendly gentle waves," according to Ward.
Katama Beach, also called South Beach, in Edgartown offers three miles of barrier beach on the southern shore. The public beach is one of the most popular ocean-facing beaches on the island, Ward said, and permit vehicles are allowed on marked trails.
For a more remote experience, Ward recommends heading to Menemsha Public Beach in Chilmark or Lobsterville Beach in Aquinnah.
Menemsha Public Beach, next to Menemsha Harbor, is popular for its sunsets, Ward said (author E. Lockhart called them "magical"). Lobsterville Beach in Aquinnah offers two miles of beach and Vineyard Sound dunes and is a favorite fishing spot.
There are several fantastic museums on the island, according to Ward.
Martha's Vineyard Museum in Vineyard Haven, just a 10-minute walk from the ferry terminal, houses over 100,000 artifacts and current exhibits include "Unfreedom: Stories of enslavement, indenture, and incarceration on Martha's Vineyard" and "Jaws: Creating Amity Island." The movie "Jaws" was of course shot on the island in 1974.
"It's very comprehensive," Ward said of the museum. "There is a small area for children and it really gives an insight into the island and how it has changed over the years."
The Carnegie Heritage Center in Edgartown is "a wonderful little gem of a museum," Ward said. The restored monument includes reading rooms, a gift shop, a library and a rotating exhibit called "Living Landmarks". Visitors can learn about the history of the Wampanoag people at the Aquinnah Cultural Center.
Travelers can also stroll through an outdoor sculpture garden in West Tisbury at the Field Gallery, Ward said, which features contemporary art by emerging and established artists.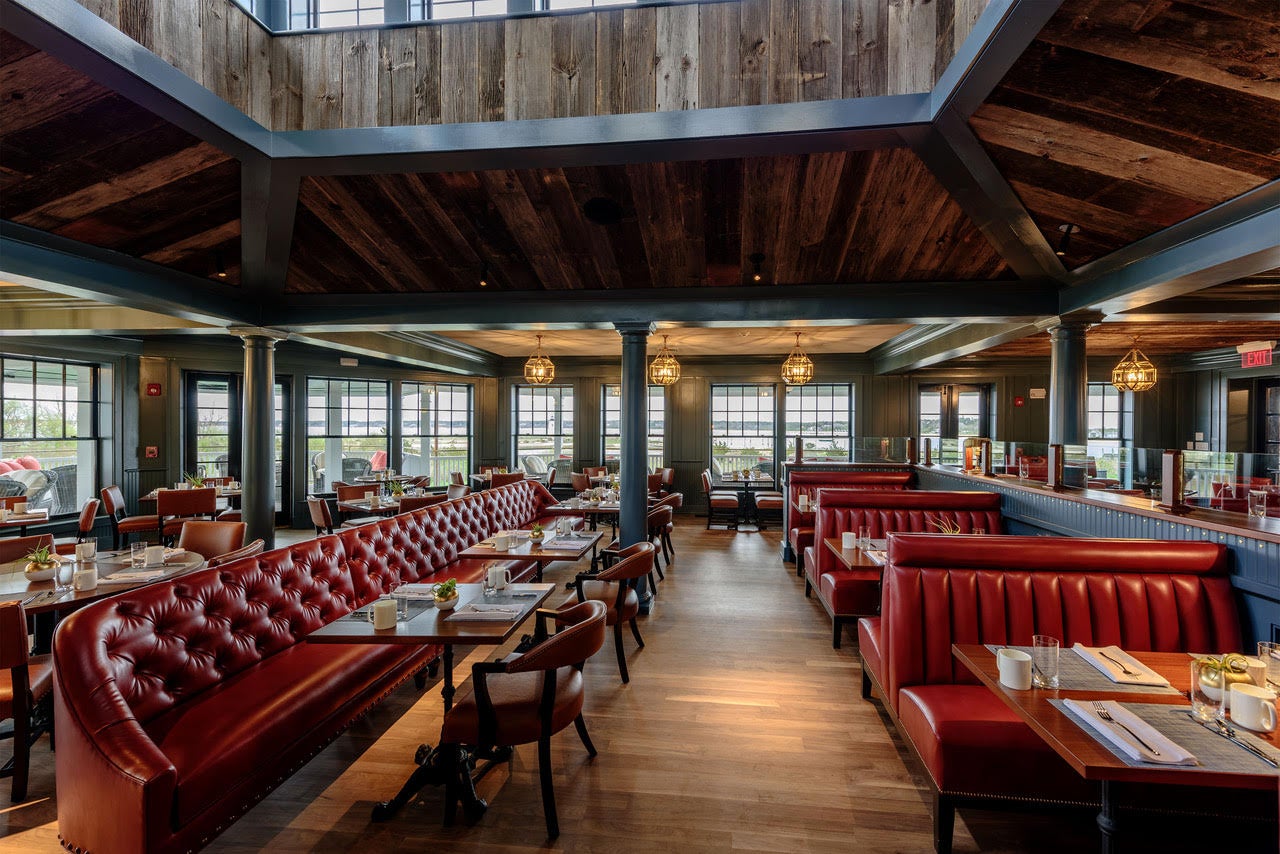 There are so many fabulous restaurants across the island, Ward said, and some have incredible waterfront views.
The Lookout Tavern in Oak Bluffs is a waterfront restaurant with a festive atmosphere and great food, Ward said. The restaurant, which doesn't take reservations, serves seafood, burgers, and sushi. It also has a raw bar.
"It just puts you in that vacation mindset," she said.
Bettini at the Harbor View Hotel on Edgartown Harbor and across from the Edgartown Lighthouse serves American cuisine with an "island farm, sea-to-table philosophy," according to its website.
"It's a great place to dine and has a great view," Ward said.
The Dunes, a restaurant at the Winnetu Oceanside Resort in Edgartown, recently named one of the best family resorts in the United States by Tripadvisor, is also worth dining there, Ward said.
"They have a wonderful bridge," Ward said. " The view is beautiful. The grounds are beautiful. The food is delicious. It's really very special.
During the summer months, guests can reach the restaurant by water taxi from downtown Edgartown.
Much of Martha's Vineyard is rural, and the island's many farms are great places to check out, Ward said.
Gray Barn & Farm is a certified organic farm, creamery and bakery in Chilmark, which was established in 2009 and offers tours followed by cheese tastings in the garden.
"They have the most amazing cheese that they make in-house," Ward said.
Another excellent island farm is Morning Glory Farm in Edgartown, Ward said, a family farm established in 1975 that grows 60 acres of vegetables and fruit and offers a farm stand and bakery.
"They do a great job with their baked goods and other things that they produce," she said.
The West Tisbury Farmers Market, which has been feeding Islanders since 1974, is open June through October on Wednesdays and Saturdays from 9 a.m. to noon.
"It's definitely something worth checking out," Ward said.
Getting There
Travelers can get to Martha's Vineyard by ferry or plane.
"There's something very magical about a ferry trip," Ward said. "It's definitely part of the experience."
Visitors can take the Steamship Authority, which is a year-round ferry service that also carries cars, or a seasonal ferry service from Hyannis, Falmouth and New Bedford.
Once there, guests can take advantage of an island-wide bus system that generates from Vineyard Haven, Ward said.
"You can take buses to other parts of the island, which is wonderful if you're here for a day trip and don't have a vehicle," she said. "You can easily catch a bus to Oak Bluffs, Edgartown and West Tisbury, and from these points you can continue to other parts of the island such as Aquinnah and Menemsha."
You can also rent cars and bikes for the day and use a ride-sharing service.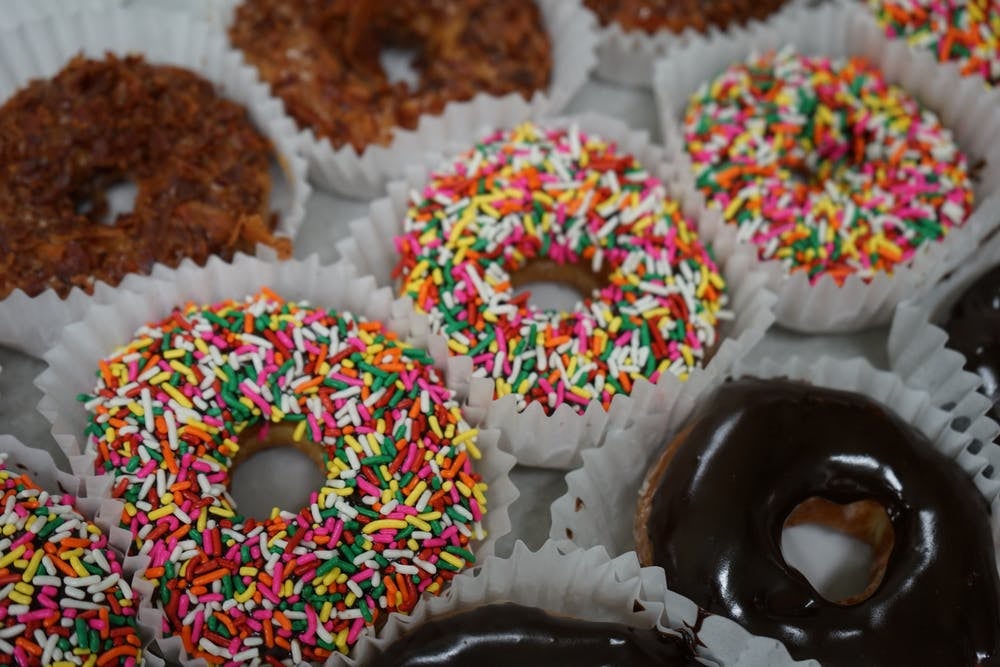 Recommendations to readers:
Food and drinks:
Backdoor Donuts — @kimaustinpowers
Larsen Fish Market — @noahvanschalkwyk
noman — @kerryemooney, @billykeane96
West Tisbury Farmers Market — @whattheheckner
Activities:
Aquinnah Cliffs — @bostown66, @mandygrayy, @12numberkejoote
Beaches – @melissam.driscoll
Bicycling – @suzsen, @chrism051901, @pallavikolambkar@amacattack12
Shopping in Edgartown — @shophappy
Gay Head Lighthouse — @metal_head_ralfi_ralf
Lucy Vincent Beach — @cryandancebeast
Oak Bluffs— @addisonprimm
Gallery of the old sculpin — @sydcaroline
South Beach – @kbry2000, @colleen_williams
Yoga on the Vine — @sydcaroline
Need weekend plans?
The best things to do around town, delivered to your inbox.
Boston
Not all news on the site expresses the point of view of the site, but we transmit this news automatically and translate it through programmatic technology on the site and not from a human editor.