Delaware News
3 new restaurants are opening at fan-favorite American Eat Co.
American Eat Co. has been a Southern staple since it opened in 2018.
The food court at 1439 S. Fourth Ave. has integrated into the community by offering comfort food: pizza, ice cream, Sonoran dogs, hamburgers, Micheladas and fried chicken. With extra-long tables and communal seating, families can bring winning kids' soccer teams and co-workers can hang out over drinks and know there's something for everyone.
While the basics of the food court have remained the same, the list of vendors has changed a bit recently. With the departure of the Hielitos raspados spot and its sister restaurant, Pops Hot Chicken, the owners of American Eat Co. were looking for vendors to fill the Pops spots. Cult classic food truck Cowpig and refresqueria Adis, which has a large following on Instagram, took advantage of the opportunity.
Fatboy Sandos is another favorite local food truck joining the American Eat Co. lineup, bringing their Japanese-inspired sandwiches and sides like furikake fries and onigiri to the food hall.
The Co-op
Unlike their food truck, designed and named after the right combination of burgers and bacon, Cowpig's new concept at American Eat Co. is based around their fried chicken.
"Our Chicken Tenders are actually our second most popular item," owner Javier Castro said, "after our Cowmelt burgers." Although they fill the fried chicken-sized void left by Pops, they bring their own flair to the bird rather than the Nashville hot chicken that Pops was known for.
You'll be able to find Tender Chicken Baskets with Fries, Whole Pieces of Fried Chicken, and Loaded Fries at their new location, which opens April 20 (for those who might be looking for cravings during the informal holiday). The spot will have the same hours as American Eat Co.
The stall's name, The Coop, is in homage to their whole chicken menu and small space. But the overall effort is a testament to Javier's family.
"I've been in the industry all my life, [my kids] given the hours I spent away from them," Javier said. "They saw the struggle I went through, missing birthdays and holidays to be with them. When I got the truck they said it would be a family affair.
"My oldest son signed up, and he wouldn't be able to spend time with his one-year-old daughter if he was working a 9-5. They don't want to work for anyone else; they want the freedom that comes with owning a small business. We still have to put in hours and work, but we don't have to miss a vacation to meet someone else's needs; they can celebrate while we have to work. We can do all of this as a family now.
Javier trained his eldest son, Andrew, to take over food truck operations. His second eldest, Thomas, will launch La Coop. Javier will go from place to place, helping where needed.
"That's one thing I want people to know: This truck is still going to drive," he said.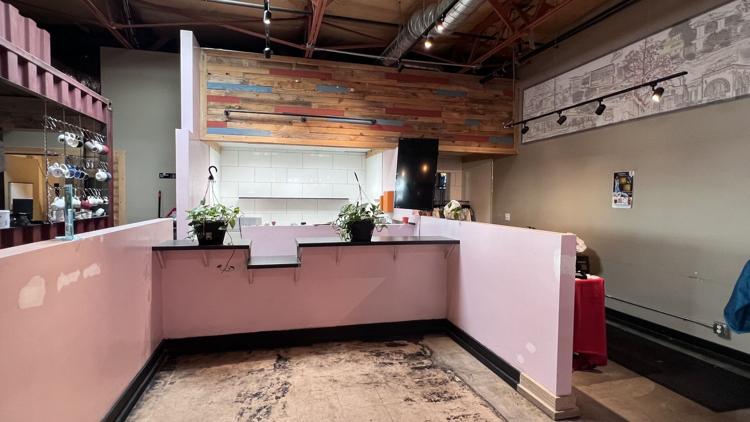 Said
Adis started when owner Adilene Castro started selling tamarindo candy mixes on Instagram. She was selling agua frescas at the Tohono Swap Meet, but when it closed, "I was a stay-at-home mom, stay-at-home girlfriend. I needed something I could do at home to earn money while taking care of the kids," she said.
When she started doing pop-ups and catering events, aguas frescas — especially her inventive blends like watermelon and strawberry — became more popular than the candy people hired her to bring.
Her partner, Jose Gonzalez, is friends with the owner of Monster Sonoran Hot Dogs. They got a tip when Hielitos left: American Eat Co. needed a new raspaderia. It seemed obvious to expand the sweets and aguas frescas to add raspados and other snacks, like elote bites or buffalo chicken dip, to the menu.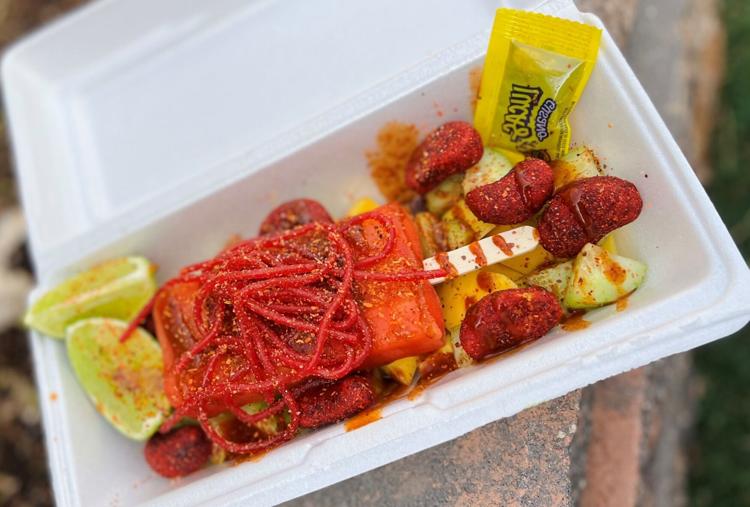 "I'm very excited for the paletas," she said. "When you think of Mexican sweets, you think of Tajín or Chamoy…I'm more on the sweet side." It will also offer fried churros and Oreos for those with a sweet tooth.
"We don't want it to be a huge menu so it's overwhelming for customers, but we want to have options for everyone: spicy, sweet and sour and sweet – we want it to be a bit of everything" , she said.
Adis is set to open at American Eat Co. in April.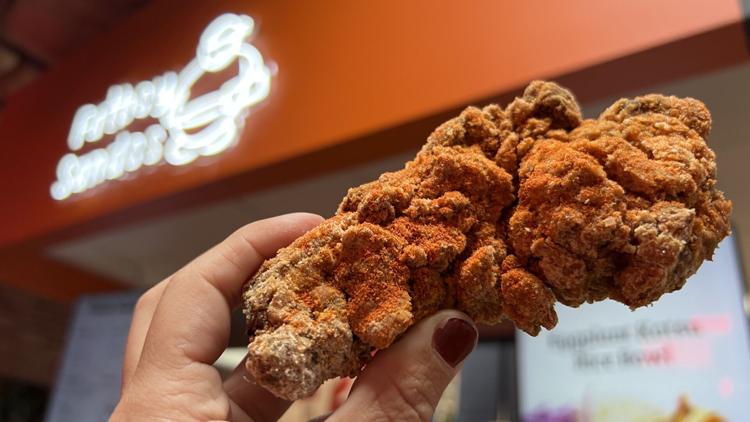 Fatboy Sandos
The easiest way to make a splash in the Tucson food scene is to fill a niche with something you won't find anywhere else. This will happen faster if the food is photogenic. Fatboy Sandos did both when it opened its food truck last year, with Japanese-inspired sandwiches made with custom-baked milk bread in Tucson. The menu has since expanded to include Karaage (fried chicken) and onigiri, and the business has expanded to American Eat Co.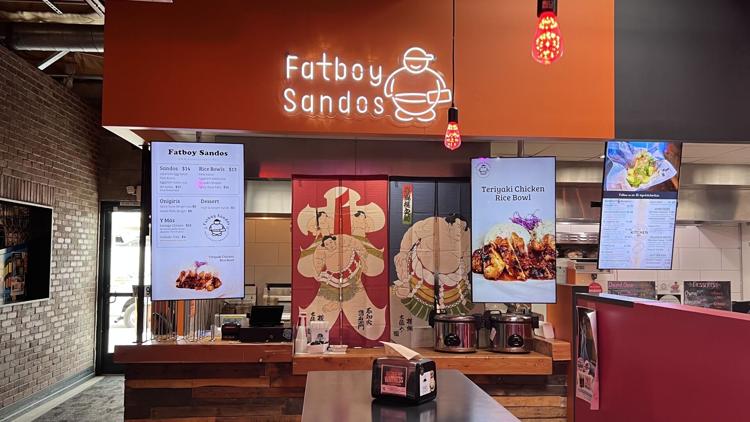 The menu is similar to what you can find at the food truck, with sandwiches like pork or eggplant katsu or fruit and cream on top. You can also find rice bowls and mixed fries at furikake.
The food truck will continue to appear around town — follow them on Instagram for their updated schedule — but the American Eat Co. stand will be open at all times.
Other options at American Eat Co.
Kitchen 86 | Fancy bodega sandwiches, like chopped cheese – I saw a customer come up to compliment the chef during my visit.

El Tacoson | Classic carne asada and tacos al pastor, burritos and more.

Walter's Pizzeria | Big slices of New York style pizza.

Monstrous Sonoran Hot Dogs | Huge Sonora dogs in bright red buns and birria sliders.

El Bochas | Mariscos and micheladas.

Coffee with Leche | Espresso bar with drink specials.
American Eat Co.
Location: 1439 S. Fourth Ave.
Opening hours: 11am-9pm Sunday, Tuesday-Wednesday; 11 a.m. to 10 p.m. Thursday to Friday; 9 a.m. to 10 p.m. on Saturday.
For more information, see their website.
Delaware
Not all news on the site expresses the point of view of the site, but we transmit this news automatically and translate it through programmatic technology on the site and not from a human editor.